Why you should start investing in padel fields too
Padel is a sport that's becoming increasingly popular in Italy, to the point that it has become a real trend, even among some celebrities. Have you heard about this growing phenomenon?
Padel fields are becoming increasingly sought after at sports facilities throughout Italy, especially among athletes looking for fun alternatives to their workouts, or by people simply looking for a new sport to keep fit while having fun and meeting new friends.
This growing demand is one of the main reasons why it's recommended to include a padel field at your sports facility. But before we reveal why we think it's a really smart investment, we'd like to take a step back for a moment and explain exactly what it is.
What is padel (or paddle)?
Padel (or paddle tennis) is a sport recognised by the Italian Tennis Federation that's played with a solid racket and a ball. Its rules are basically the same as tennis, but it's played on a special padel field with solid walls, off of which the ball is bounced during the game, and requires the participation of four players: two per team.
It's a sort of middle ground between tennis and squash, as well as beach paddle ball in terms of ease of play.
How padel fields are made
A padel field is 20 m x 10 m, and can be either indoors or outdoors. It's somewhat reminiscent of a miniature tennis court, and consists of the following main elements:
non-slip surface
tempered glass walls
fencing in galvanised or plasticised mesh
non-glare lighting
Check out our detailed information page to find out how padel fields are built.
Italgreen's patented iron structures for padel fields
One of the founding elements of a padel court is the type of walls and fences. Italgreen's iron padel courts are characterized by robust structures that resist over time thanks to the use of an advanced hot-dip galvanizing process and thermo-hardened powder coating.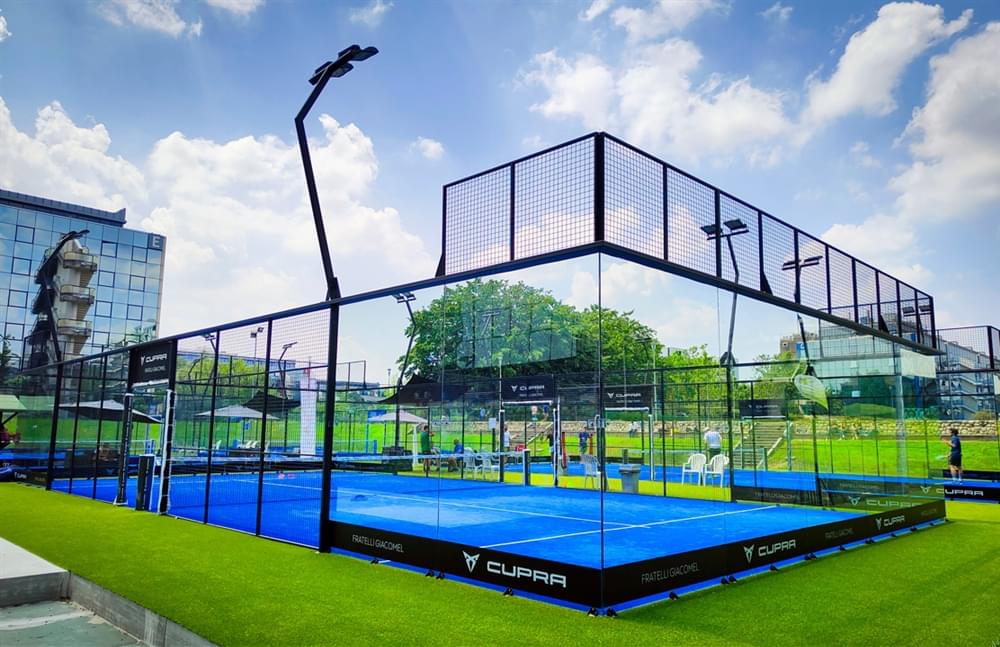 And they're even lightweight and highly durable. This is the case of the patented fibreglass structures installed by Italgreen.
Padel fields: why to choose artificial turf
Now let's focus on the ideal surface for a padel field, which is one of the most important aspects to be evaluated prior to building one at your own facility.
The regulations require a surface that fully meets the hardness, roughness and elasticity requirements suitable for play. As mentioned in the previous section, players must be able to count on a surface that's non-slip, but that also allows the ball to bounce without any difficulty. While many facilities opt for painted concrete, this has several defects.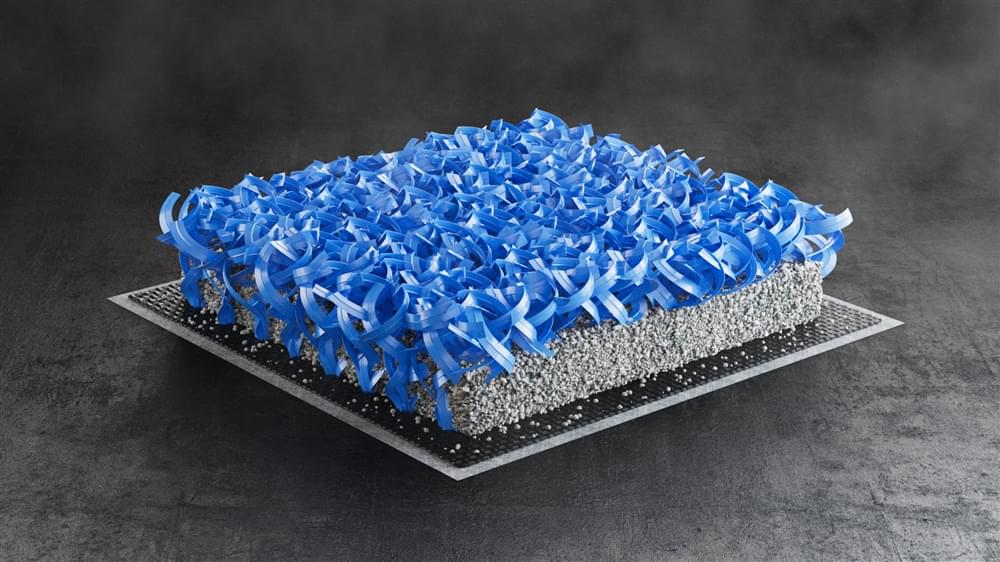 At Italgreen, we recommend a surface made up of synthetic turf, like the innovative Padel Pro and Padel Fib models. In fact, from a performance standpoint, synthetic turf provides for:
greater player comfort
perfect trajectories
optimal ball bouncing
perfect foot grip and sliding
A padel field made with synthetic turf requires very little maintenance, and is perfect 365 days a year, regardless of the season or the weather. This means that, after installation, you won't need to spend much time or money to keep your synthetic turf looking and feeling as good as new.
That's why we think that an investment in one or more padel fields for your sports facility is a excellent choice in terms of economic return.
Moreover, all the synthetic turf surfaces for sports fields produced by Italgreen have passed all the most stringent tests, and are certified by all the most important national and international federations. This is why we are considered one of the main synthetic turf manufacturers in Italy and abroad.
Are you thinking of making a new investment, or transforming your existing fields into padel fields?