Geofill® natural infill
Innovative natural infill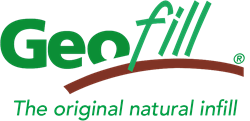 Italgreen's best system is called Geofill®, the prestigious natural infill patented by Italgreen SpA, basically consisting of plant fibres. Approved by the most relevant football teams, its unique and innovative organoleptic properties provide this synthetic turf system a touch of incredible naturalness.
This is the infill Italgreen uses on most fields in Italy and abroad.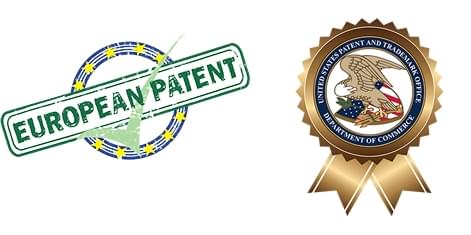 Geofill® advantages
Patented
GEOFILL® has been tested and patented by the world's most important organizations, who acknowledge the validity and the incredible potentialities of Italgreen's innovative surface layer.
No odour
Thanks to its natural composition, GEOFILL® does not release any unpleasant odour, regardless of the temperature.
Reduced shift of infill
The particular fibres of GEOFILL® are perfectly integrated to the synthetic surface, not protruding onto the layer.
Draining
GEOFILL® reduces draining problems, eliminating the disadvantages of natural terrain - formation of mud and stagnant water on the surface.
Environmentally friendly
GEOFILL® is produced by nature and is not altered with any chemicals. It is non-toxic from its very beginning, and is recyclable as well.
Constant terrain temperature
GEOFILL® The natural infill retains moisture to ensure a surface that is always fresh even at high temperatures.
Perfect support and foot torsion
Tested by professional players and experts in the sector, GEOFILL® adapts perfectly to the stability and rotation of the cleat, ensuring its stability.
Shock absorption and energy return
GEOFILL® perfectly absorbs impact on runs, returning the energy necessary for leaping forward.
Ideal ball bounce and sliding
Tested by the most sophisticated machinery, GEOFILL® ensures ideal bounce and sliding performances, equal to the best natural terrains.
Less risk of accidents
Thanks to its particular consistency and softness, GEOFILL® does not cause abrasions and reduces impacts in case of falls.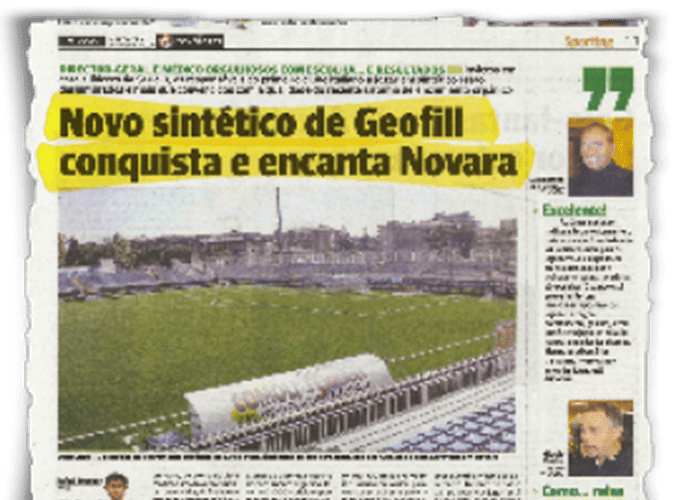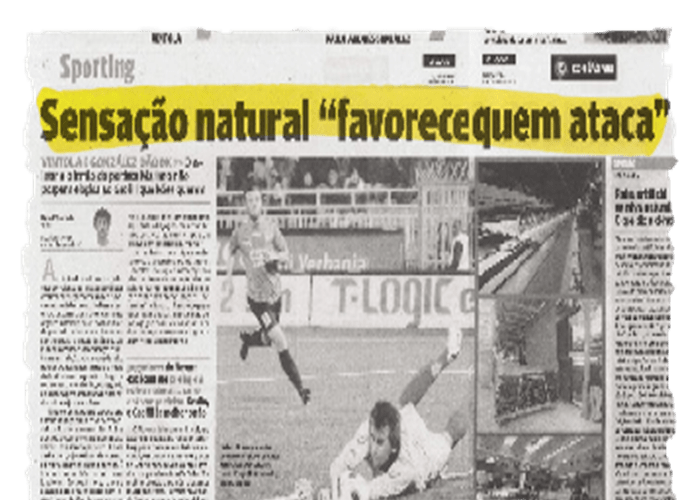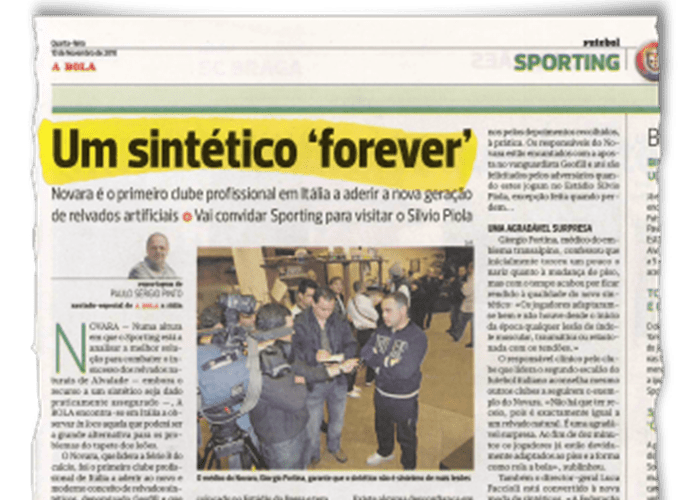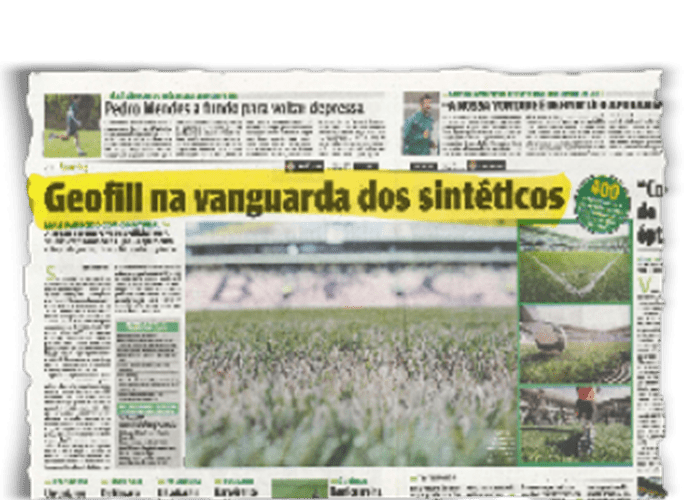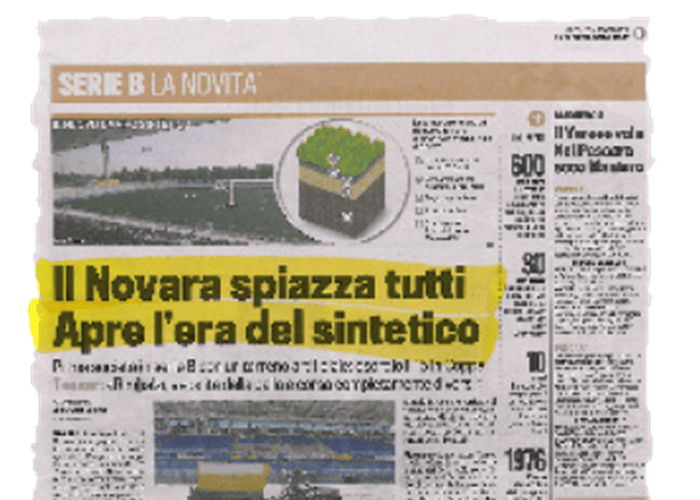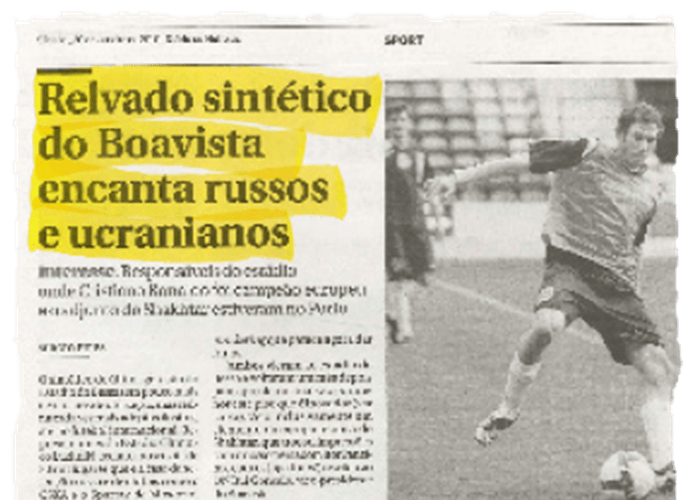 THE NEW SYNTHETIC WITH GEOFILL CONQUERS AND DAZZLES NOVARA
"The new synthetic with geofill conquers and dazzles novara" – O JOGO – 10/11/2010