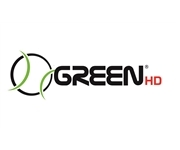 Green HD
Futsal, football, tennis and padel high-quality turf
Italgreen's historical line of synthetic turf, installed in thousands of fields all over the world. Thousands of clients can testify to the versatility of these synthetic turf mantles, suitable for a myriad applications.
This line of synthetic turf is suitable for:
Futsal courts
Multi-sport football fields
Tennis courts
Padel courts
Technology
The synthetic turf mantle Green HD is characterised by a smooth yarn that provides high resistance, superior elastic memory, and extreme duration to the entire synthetic system.
Design
Recently revised, Green HD synthetic turf boasts a very realistic two-colour scheme, to ensure the best possible aesthetic performance.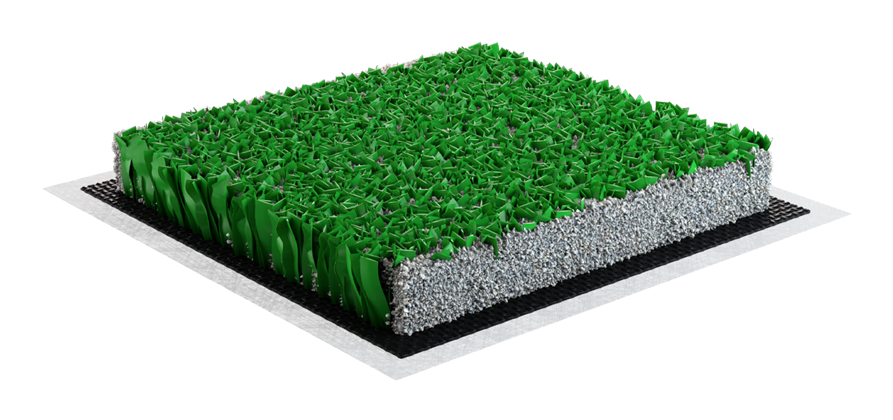 Advantages
Ideal ball bounce and sliding
The bounce and sliding performances of the ball on the Green HD synthetic turf have been tested and guaranteed, for a perfect play sensation in all climates.
Perfect foot support and grip
Green HD provides perfect food support during movement, ensuring perfect adherence even during torsion and change of direction.
Shock absorption and energy return
A system assembled with Green HD synthetic turf perfectly absorbs the impact of running, and then returns this energy for leaping forward.
Teams that have chosen our products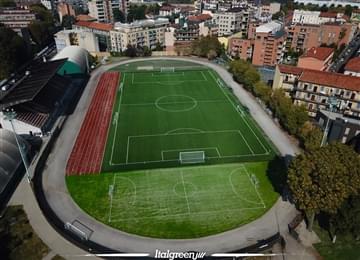 CENTRO SPORTIVO FORZA E CORAGGIO
Soccer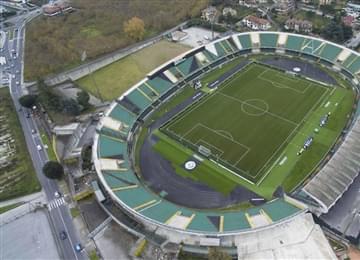 STADIO PARTENIO - ADRIANO LOMBARDI
Soccer
case history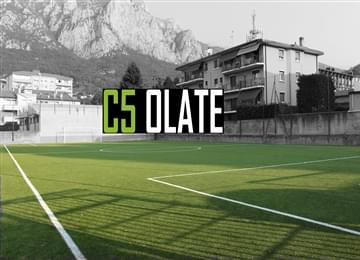 PARROCCHIA DI OLATE
Futsal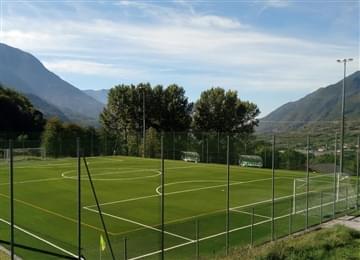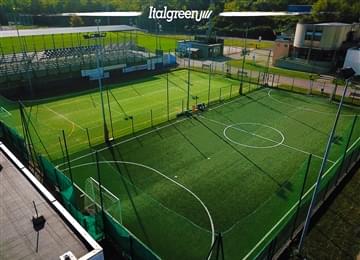 CENTRO SPORTIVO ALBANO S.A.
Futsal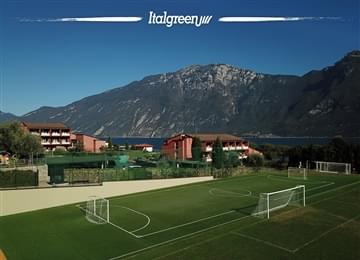 CENTRO SPORTIVO LIMONE SUL GARDA
Futsal
Mantle used
GREEN 2000 HD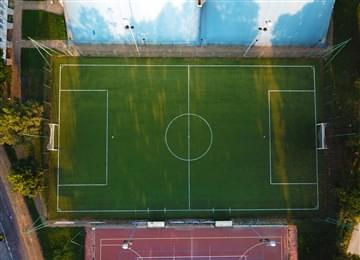 TREZZANO SUL NAVIGLIO
Futsal
case history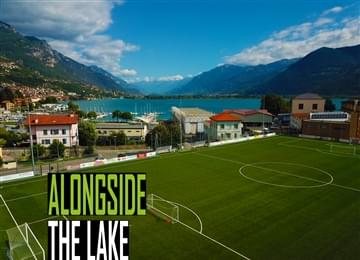 CENTRO SPORTIVO LOVERE
Futsal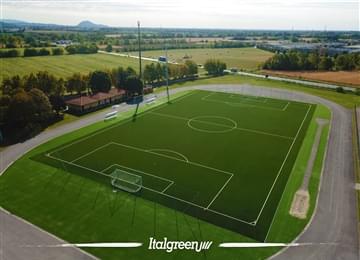 CAMPO SPORTIVO COMUNALE
Soccer