Soccer
Italgreen soccer turf represents the maximum technological expression of its genre. It guarantees easy maintenance, exceptional aesthetic appearance and exceptional performance for soccer and all its derivations such as futsal and 8-a-side courts.
Discover more about our soccer turfs, their advantages, and the technology behind.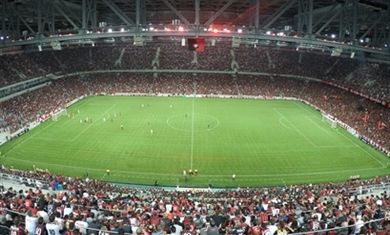 Synthetic grass for soccer
Our goal is to offer players a synthetic grass for soccer pitch that enhances technique, allowing for a spectacular match. Thanks to the feedback from professional soccer players and coaches, Italgreen continuously improves its own technology and offers a unique synthetic grass for soccer that is appreciated all over the world.
Details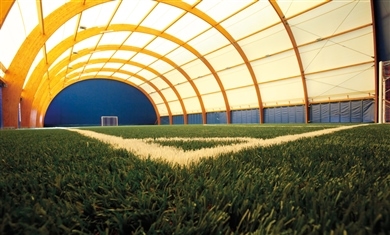 Futsal turf
Matches of this sport are very technical and fast. For this reason, its courts must ensure controlled rebound, speedy movements, and fluid sliding for the ball, to enhance the spectacular aspect that is typical of this sport.
Details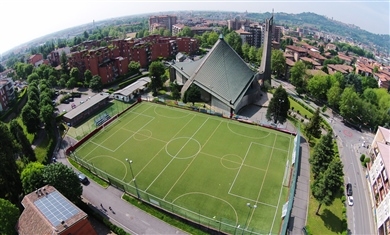 Synthetic turf for 8-a-side fields
A synthetic turf system for 7-a-side or 8-a-side soccer must ensure optimal ball rebound and sliding, practically identical to the requirements for a regular soccer field.
Details
SYNTHETIC SOCCER TURF
Italgreen synthetic socer turf is designed and produced according to the most severe international regulations, in order to guarantee maximum safety, shock absorption and non-allergenic properties. The constant research and innovation that distinguish the Italgreen model has allowed the Italian company to obtain important certifications such as FIGC and FIR. The artificial soccer turf produced by Italgreen is approved according to the most recent European standard, it is 100% recyclable and environmentally friendly.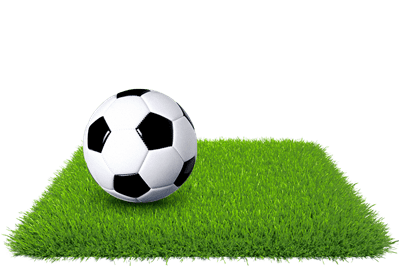 One passion, many kinds of soccer turf
At Italgreen's you will find five kinds of soccer turf purposely produced for soccer, futsal and 8-a-side courts:
Contact us to get more information about our soccer turfs
SOCCER TURF SUPPLIERS: SINCE 1983
Italgreen has been a leading soccer turf supplier since 1983: more than thirty years, spent in researching and testing the perfect balance between performance, safety and aesthetic. Our artificial soccer turf is the result of the work of many people, whose passion transforms each single turf into a very special place, which enhances the technique and allows spectacular play. Since 1983, we have been recognized and chosen as reliable soccer turf suppliers by many Premier League teams, in Italy and abroad.
Since 1983, we have been recognized and chosen as reliable soccer turf suppliers by many Premier League teams, in Italy and abroad.
Soccer turf maintenance
Beside supplying and installing soccer turfs, we also offer a maintenance service to keep the grass mantle always at its best. This service is available upon request and includes:
Regular cleaning
Periodic sanitation
Periodic irrigation
Watering on hot days
Periodic repairs
Periodic testing
THE ADVANTAGES OF ITALGREEN SOCCER TURF
Why choose Italgreen soccer turf? Here are some of the advantages of our turf:
Customization: we create soccer turf by studying the needs of your company and terrain particularities.
Realism: our synthetic grass is designed to guarantee a realistic and natural effect, both visually and under the players' feet.
Ideal ball sliding and bouncing: our soccer fields are designed for a smooth gaming experience, in any weather, 365 days a year.
Optimal grip and torsion of the foot: our artificial soccer turf is designed to absorb impacts as a real soil, reducing slipperiness and avoiding abrasions.
Little maintenance: building a synthetic soccer turf is a long-term investment, as no major maintenance is required after installation.
Would you like to know more about our soccer turf?