Synthetic turf
Italgreen synthetic turf begins its history in the early 1980s, at the dawn of this technology's development. In over thirty years we have developed dozens of high quality products and has entered the history of the synthetic turf industry.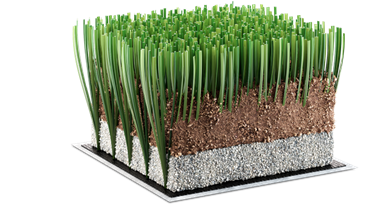 Double X
An avant-garde mantle characterised by its double diamond shape, which gives this synthetic turf incredible resilience and superior elastic memory....
Details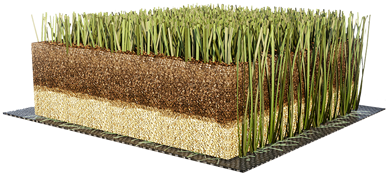 Lesmo 3S
From its constant search for innovation, from the R&D laboratories of Italgreen, a revolutionary mantle in the market of synthetic turf for footbal...
Details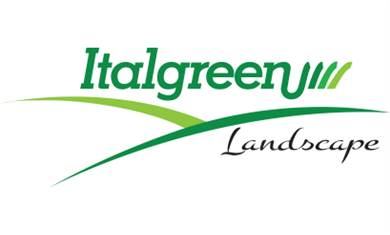 Landscape
Synthetic turf for domestic use: private gardens, pool areas, public spaces, corporate venues and much more.
Details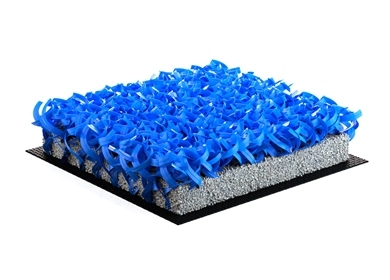 Padel Pro
The synthetic turf for padel courts with the best comfort and aesthetics. Padel Pro is the official mantle of the FIP (International Padel Feder...
Details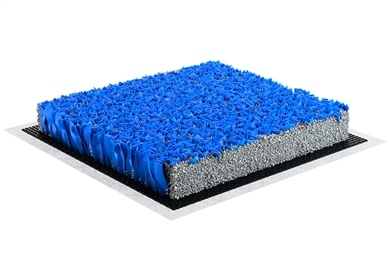 Padel Fib
Artificial grass surface, 12 millimetres high, made of special twined, fibrillated fibres that resist the effects of ultra violet light, and which ...
Details
Padel Mono
The synthetic turf for padel courts with the best comfort and aesthetics. Padel Pro is made up of special 12mm polyethene fibres, resistant to f...
Details
All Star
A synthetic surface made of a special fibre consisting of four sections that are grouped and tied together rather than twined. One is diamond shape...
Details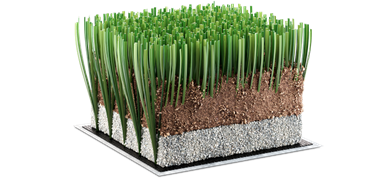 DMX
A synthetic grass surface made of special monofilament fibre that is extremely resistant to weakening caused by the effects of ultra-violet light a...
Details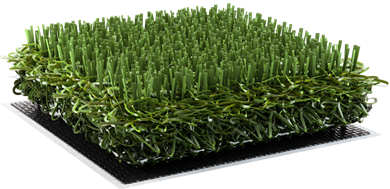 Zerofill
This surface is made by combining two kinds of very durable and long-lasting polyethylene monofilament which can notably reduce the amount of abras...
Details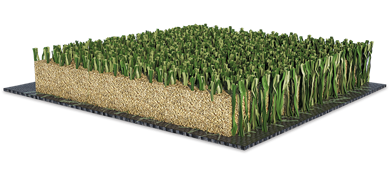 Green HD
Italgreen's historical line of synthetic turf, installed in thousands of fields all over the world. Thousands of clients can testify to the versati...
Details
Italgreen's passion has remained unchanged over time, still anchored to its origin and yet always seeking innovative solutions. Our mission is to pursue a new way of making synthetic, ecological and eco-friendly turf, which is now possibile due to the new technologies.
The advantages of synthetic turf
The synthetic turf has undergone several transformations over time, becoming increasingly suitable for different types of sports and also very popular in private gardens and public parks. Italgreen produces many types of synthetic turf, suitable for different situations and purposes. What are the benefits of an Italgreen synthetic turf?
Adaptable to weather conditions: Italgreen synthetic turf does not suffer from any weather condition, it resists temperature variations, remains aesthetically pleasing in every season and is feasible at any time of the year.

Resistant and long-lasting: synthetic turf is obviously very resistant compared to natural grass. As a result, synthetic turf guarantees a longer coat life, whose conditions do not change during the year, drastically reducing maintenance operations.

Clean and hygienic: synthetic turf is immune to organic contamination, it does not attract insects and mosquitoes, saving you the use of pesticides and other harmful substances. Italgreen only uses materials and production processes that comply with international standards, all our products are 100% recyclable and environmentally friendly.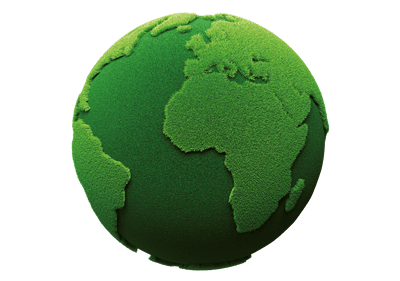 Italgreen synthetic turf
Italgreen is proud of the quality of its products that have led, over time, to the achievement of various awards.
Italgreen installed more than one third of the LND-approved synthetic lawns in Italy;
We designed the first synthetic turf field for a Serie A team (Premiere League) in Italy;
We built the first 100% recyclable fields approved by FIGC and FIR;
We designed and built the first synthetic turf soccer field in the top Brazilian series.
Today we produce a wide range of synthetic turf mantles to cover the needs of different sports: below you can take a look at our most popular turfs.