HOW IS A FUTSAL FIELD DESIGNED? ITALGREEN WILL TELL YOU
Thursday , 27 August 2020
Whether used by amateur or professional players, a five-a-side football pitch must be designed to ensure it has very specific characteristics such as playability, resistance to stress, usability and dimensions, which must comply with the measures indicated by federal regulations.
A futsal field design involves several phases aimed at verifying the requirements of the land on which the field will be built, and then continuing with a real study of all the elements: from the laying of synthetic turf to drainage systems and lighting systems.
Futsal field design steps
The first step in designing a futsal field is an inspection to verify that the ground has the appropriate characteristics to host the future playing field. Among these, the dimensions:
the field can vary from 32x18m to 42x25m
the goals must be 3x2m
the penalty spot is 6m from the goal line
In this phase, the topographical survey is fundamental and helps to establish the possible slope of the land. The surface of the field, in fact, must be smooth and flat in order to promote the spectacle of the game and ball rolling.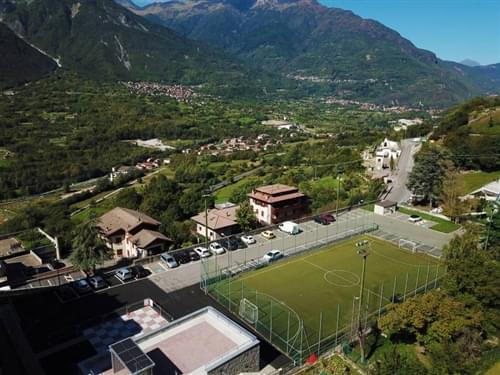 After the inspection
The actual designing begins at this point and includes:
the technical feasibility study
the economic feasibility study with the various cost items
the production of the futsal field design
field constructions
the laying of synthetic turf, which in turn includes three phases (stabilization of the soil, laying of the turf, infill and brushing)
the installation of complementary works, such as fences, the lighting system, the equipment, the irrigation system
The most suitable synthetic turf for designing a futsal field
In the estimate of a futsal field design includes the item relating to synthetic turf because:
it allows great playing fluidity
it allows Ideal ball bounce and sliding
it allows optimal foot grip and torsion during the game and training
In addition, it also has economic advantages:
it requires little maintenance, resulting in savings in irrigation costs
it ensures that the field can be used all year round, even after bad weather, because the drainage system under the turf avoids the accumulation of water on the surface
it is extremely resistant to continuous treading, bad weather and UV rays
What types of artificial turf do we recommend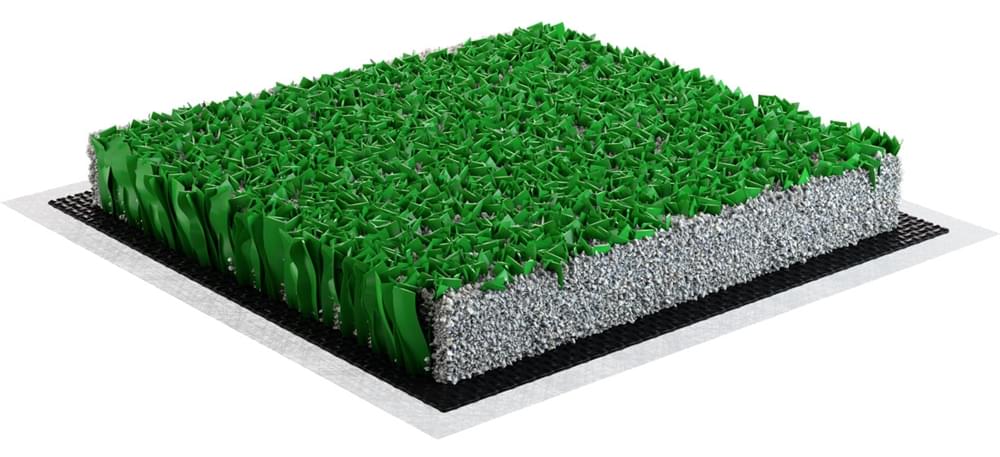 Green HD is the turf that we most recommend when we design a futsal field. It is a type of synthetic turf certified by many national and international sports federations, characterised by:
very resistant smooth yarn with a high elastic memory
Alternatively, there are two other types of synthetic turfs suitable for futsal fields: DMX and Zerofill.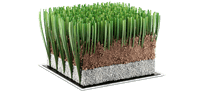 DMX is a synthetic grass surface made of special monofilament fibre that is extremely resistant to weakening caused by the effects of ultra-violet light and ice. It is characterised by:
the elongated diamond shape of the fibres which ensures their immediate return to a vertical position after being trod on
softness that protects against abrasion in the event of athletes falling or slipping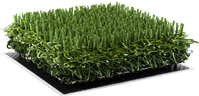 Zerofill is a type of synthetic turf that does not require stabilisation and performance infill thanks to the combination of two types of monofilament polyethylene fibres with high wear resistance. Furthermore:
three shades of green which recreates the effect of a natural lawn
it is characterised by an extreme softness which considerably reduces the abrasion coefficients
We follow you in every step of the futsal field design up to the turnkey delivery