Sports turf
Italgreen, a world leader in the production of sports turf, produces a synthetic grass mantle available in many variations to meet the demands of every sport. As a sports turf manufacturer, Italgreen ensures that all the products are 100% made in Italy, certified according to the internationational regulations.
In the listing below, you can take a look at all the types of sports turf we manufacture to get more information about specific products and processes involving soccer, rugby and American football, tennis, padel, golf and hockey fields.
Please feel free to get in touch if you want to ask any information or get a free quote for your customised sport field.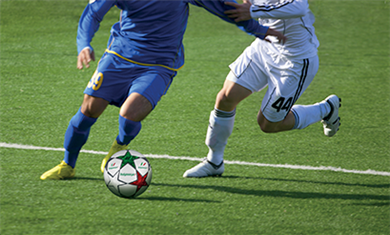 Soccer
Italgreen soccer turf represents the maximum technological expression of its genre. It guarantees easy maintenance, exceptional aesthetic appearance and exceptional performance for soccer and all its derivations such as futsal and 8-a-side courts.
Discover more about our soccer turfs, their advantages, and the technology behind.
Details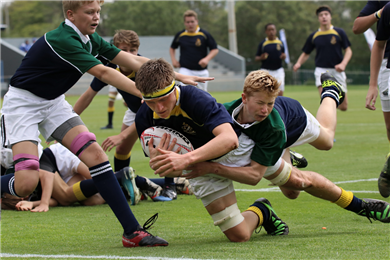 RUGBY
Rugby fields are the ones most subject to strain. Italgreen has studied avant-garde solutions to provide players with a perfect field all year round: rugby turfs are an efficient approach to this problem.
Details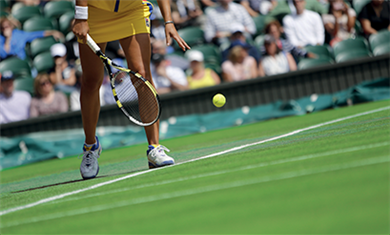 Tennis turf
The first synthetic turf for use with sports was employed in tennis courts, 30 years ago. Since then, Italgreen has always used avant-garde technology, to provide tennis players with a court that is on par with more classic surfaces.
Details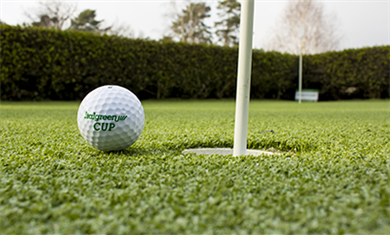 Golf
Italgreen's synthetic golf turf is the maximum technological expression of the potentiality of synthetic turf for use in sports as it provides excellent performance and all-year-round playability.
Details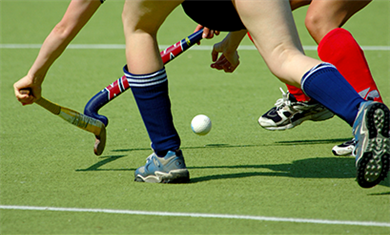 Hockey synthetic turf
Hi-tech solutions, such as Italgreen System Waterbase, guarantee high-performance matches that are appreciated by professionals of the sector.
Details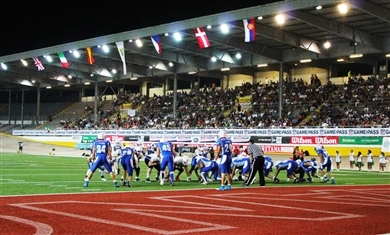 Artificial Football Turf
When it comes to the needs of a football field, nothing is more critical than ensuring optimal playability, durability, and safety. The choice of the playing surface can make or break the game, and that's where Italgreen's artificial football turf steps in as a game-changer.
Details
Sports turf manufacturers and beyond: complete installation
At Italgreen we are sports turf manufacturers that develop and produce every element for the complete construction of sport fields.
It all begins with the study and development of avant-garde materials and products, conceived to guarantee the best gameplay in every kind of sport, minimize maintenance and optimize aesthetics. The next phase is the production of yarns and sports turf mantles entirely made in Italy. Italgreen's production and innovative capacity allows it to develop and produce every element for the complete construction of sport fields.
As sports turf manufacturers, we offer a fully dedicated, customized project to design and set up sport fields and structures, regardless of the request.
A sports turf system basically consists of three different products:
Sports turf mantles – ten different types are available at Italgreen's
Infills for the synthetic turf mantles such as Italgreen's patented Geofill
Draining and anti-shock underfelts like Next, the ultimate draining shock pad especially studied for sports turf
Needless to say, these three products vary according to sports and applications. As a matter of fact, each synthetic turf system has different parameters that must be respected according to the final intended use requested by the client. Italgreen boasts the best national and international certificates for any sport, such as soccer, rugby, hockey, padel, tennis, golf.
All the sports turfs we manufacture
Our role as sports turf manufacturers is to make sure you get the best kind of synthetic grass according to the sport you want to play. At Italgreen's you will find eleven types of sports turf:

Sports turf manufacturers since 1983
Thanks to its thirty years' experience as sports turf manufacturers, Italgreen creates sport turf systems that reach high performance standards and perfect aesthetic results. For instance, artificial fields look very much like natural grass yarns, yet eliminating all the downsides – that is, with a sports turf manufactured by Italgreen you can bid goodbye either to muddy and dry soil, and welcome an all-year-round playable field.
Italgreen's strength point as a sports turf manufacturer is the ability to manage and control each and every aspect of the production and installation process, from the laboratory to the synthetic turf field so as to compose the perfect synthetic turf system, which is tailor-made for each sport and each client.
Read also: Sports turf manufacturers since 1983

Maintenance service for sports turf
Artificial grass requires indeed much less maintenance intervention compared to the natural one – for instance, it needs no irrigation. However, intense use due to everyday training and matches, particularly bad weather conditions or UV rays can sometimes damage the sports turf carpet.
This is the reason why, as sports turf manufacturers, we offer you a series of maintenance services to keep your synthetic sports turf perfect and always usable.
Available upon request, our maintenance services include:
Regular cleaning
Periodic sanitation
Periodic irrigation
Watering on hot days
Periodic repairs
Periodic testing

Sports turf sanitation from your sports turf manufacturers
In addition to the above mentioned options, we have added a sanitation service to sanitize sports turfs. As a matter of fact, the contact between the grass and the sweat drops from the athletes can leave on the turf surface several viruses and bacteria which make it extremely important to periodically sanitize the field.
The advantages of our sports synthetic grass
A field made of high quality sports synthetic grass represents the opportunity, for all sportsmen, to practice every sport at its best in any situation: this is the goal we keep front of mind as sports turf manufacturers. The quality of the sports turf depends on every single factor, from the single plastic filament to the variety of sand used for the infill; a good mantle of synthetic turf has a long list of advantages:
Unlimited use of the field: a sports turf field can be used far beyond the limits of a natural pitch
Lower maintenance costs: a natural grass pitch needs constant attention and is subject to seasonal weather conditions
Greater safety: thanks to advanced studies on the playing field, it is possible to create a kind of sports synthetic grass that adequately cushions the impact with the ground, reducing the risk of injury and abrasion related to slipping
Available all year round: you can use sports synthetic grass turf all year round and in any season, thanks to its high resistance to all weather conditions
It improves game performances: a sports turf field is designed for those who play sports, absorbs the shock of impact with the foot and restores the energy necessary for the momentum.
Do not hesitate to contact us to learn more about our sports turf