Artificial lawn
Italgreen produces high quality artificial lawn for private residences, public or corporate green spaces, gardens, hotels and sports fields. Discover our innovative products and the advantages that artificial turf can give to your project.
Artificial turf is the most economical, comfortable and functional alternative to natural grass. Compared to a natural grass lawn, artificial lawn has many advantages: low maintenance, evergreen appearance in all seasons, easy cleaning and completely hypoallergenic materials. The important thing is to choose quality.
Italgreen artificial lawn is divided into two main categories:
Decorative artificial lawn: for gardens, green areas, roadside flowerbeds.
Artificial lawn for sports fields: for football, tennis, padel, golf, rugby and hockey.
Let's go into detail.
Decorative artificial lawn
A green lawn that never withers and never gets ruined is definitely the image that best describes the advantages of decorative artificial lawns. A synthetic lawn is also extremely versatile and lends itself easily to obtaining solutions with an innovative and surprising design, creating pleasant and, apparently, completely natural surfaces.

For these reasons, artificial lawn is increasingly used in the creation of private gardens, public and corporate green areas, elements of urban decor and road beds.
Italgreen artificial lawn also offers many other advantages:
Requires zero maintenance
It is completely non-toxic and hypoallergenic
Tear-resistant and very easy to wash
It is shock-absorbent and absorbs shock from falling
If you are interested in a project with our artificial lawn, please contact us without obligation and we will be happy to help you understand how to realize your ideas. Our technicians will then take care of giving shape and life to your project and deliver the realization turnkey!
Artificial lawn for sports fields
The heart of Italgreen's experience is in the production of artificial lawn for sports fields and in the subsequent installation, delivering the complete turnkey project, at every level of complexity. From small local fields to the facilities of large sports clubs, our staff is prepared to offer the customer only the best in terms of product quality, design and installation.
Depending on the sport to which the artificial lawn field is dedicated, we offer various products that maximize the elasticity of the field and optimize performance: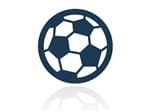 Artficial lawn for football pitches: The products dedicated to football are designed to ensure optimal ball bounce, remarkable game flow and perfect foot grip. In addition, maintenance is minimal and the artificial lawn guarantees top performance all year round.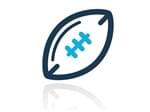 Artificial lawn for rugby and American football fields: In these sports, the field's performance is measured not only in the fluidity of the game and the grip, but also in its ability to absorb shock from falling and abrasion. Italgreen artificial turf offers all these advantages with a high aesthetic performance.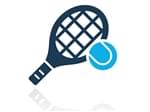 Artificial lawn for tennis courts: there are many advantages that artificial turf can give to tennis, such as excellent playing comfort, excellent grip and glide of the foot, the aesthetic impact. Italgreen grass is also designed to ensure an excellent bounce and ensure the trajectory of the ball, without deviations.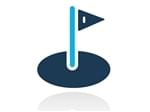 Artificial lawn for golf courses: Using artificial turf in golf saves a lot of maintenance and allows you to have shiny green courses all year round. Italgreen grass offers maximum naturalness and exceptional aesthetic performance, at first glance indistinguishable from a natural lawn.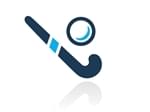 Artificial lawn for hockey fields: Grass hockey requires a turf with excellent shock-absorbing properties but, at the same time, smoothness and optimal grip. Italgreen offers all this in technologically advanced products that combine maximum play functionality with aesthetics.
Are you interested in designing and installing an artificial lawn sports field? Contact us without obligation to receive more information, present us with your ideas and get a free quote!