Synthetic grass manufacturer
Reliability, variety of products, high quality, after-sales service are just a few expectations you may have when thinking of a synthetic grass producer. At Italgreen's we go further beyond this by offering you several types of synthetic turf, recognized by the most important international sport federations, such as FIFA, LND, FIT, IRB and the likes. And as for the landscape synthetic grass we produce, it is non-toxic, anti-shock, and kid and pet-friendly. Learn more on this page.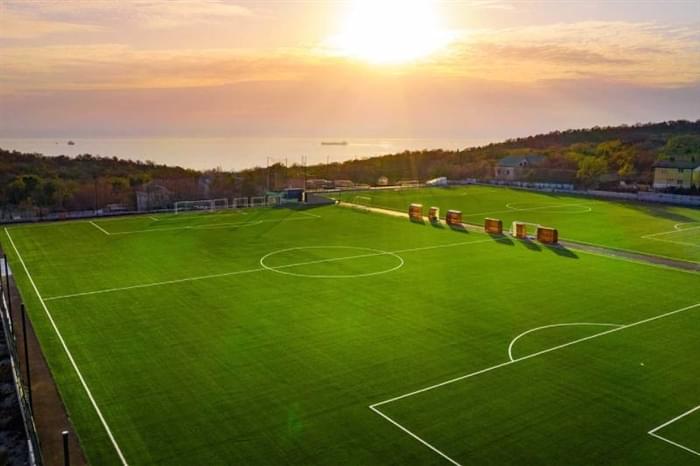 In this page we'll take a look at:
Since 1983 we have been operating in the market of artificial turf as synthetic grass manufacturers and suppliers, achieving various acknowledgments on the field.
Although our strong suit is the manufacturing and the supply of synthetic grass for sports, we also deal with landscape grass for gardens, urban areas, parks and so on with excellent results either in Italy and abroad – yes, from the US to Japan!
Producing synthetic grass today
The quality of synthetic grass has improved a lot throughout the years, and a significant role in this has been played by the materials it is made from and by manufacturing technology, which pay a much higher degree of attention to sustainability and circular economy.
The third generation artificial turf you find in today's market looks and feels like actual grass, and even performs better in terms of playability, durability, resilience and resistance to wear. The first generation synthetic turf, on the contrary, was made from artificial fibres similar to those used for carpets which conveyed a plastic look and feel.
Clearly enough, synthetic grass manufacturers had to find an alternative, and the solution lied in the material used. Today, artificial grass is generally produced from polyethylene, polypropylene and nylon.
The result was a kind of synthetic turf which is lush, soft and extremely natural.
Of course, to achieve this synthetic any synthetic grass producer put much attention to details such as:
the grass yarns, which are commonly made from polyethylene – a long-lasting type of plastic that allows artificial grass to resist to wear and tear
the backing and coating, usually made from polyester or recycled rubber plastic that help the grass blades to bounce back into their original upright position
the synthetic grass infill, like Geofill®, that reduces the shift of infill, and keep constant the terrain temperature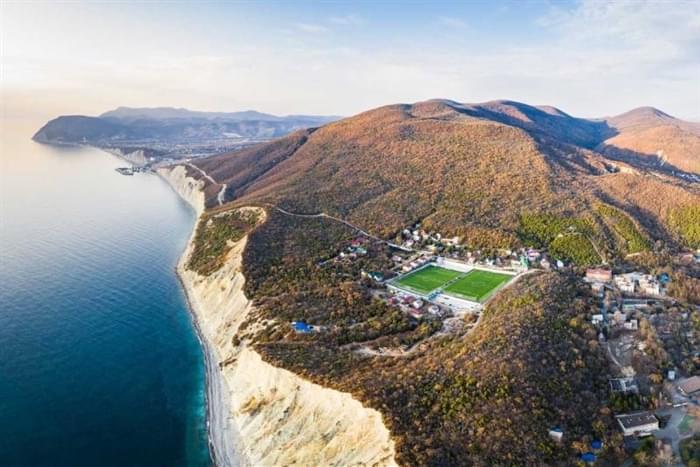 Contact us free of charge to discover all our kinds of grass
Contact us free of charge to discover all our kinds of grass
The sports we manufacture synthetic grass for
Artificial grass basically applies to any sport although its features will obviously vary from sport to sport: for padel, for instance, we produce two different kinds of grass with different yarn length, while for hockey we have designed a special System Waterbase that makes the ball roll upon a super thin water layer on the synthetic turf.
As synthetic grass manufacturers, we recommend you the most suitable mantles for each sport:

What you can expect from us as your synthetic grass producers
When you choose us as your synthetic grass producers and suppliers, nothing is taken for granted – nor the tiniest detail.
This is due to the fact that we have control over the whole production process, from the manufacturing of the yarns of synthetic grass – which includes extrusion, twisting, weaving, spreading, infill production, draining and shock underfelts – to the final turf and field installation.
What is more, we pay much attention to recycling according to the principles of circular economy. We are also able to build and install 100% recyclable and environmentally-friendly fields approved and certified by the FIGC (Italian Football Federation), the FIR (Italian Rugby Federation) and the other most important national and international federations.
When you contact us, we actually listen to your very needs and turn them into concrete projects that respect every single point so as to deliver you a functional synthetic field that also allows you to save loads of money – i.e., have you ever thought about the fact that synthetic grass needs just a little maintenance?
Well, this is how a synthetic grass producer like Italgreen proceeds:
First of all, we ask you permission to do an inspection and a topographic survey
Then, we go on with a feasibility study from a technical and economic point of view
Third step, we create the project
Finally, we deliver you a ready-to-use field
We also make sure you will never be alone: if you need after-sales assistance, maintenance or sanitising intervention, just call us – we can decide together if it is better to do special or periodic cleaning, irrigation, repairs and so on.
At Italgreen's you'll find more than you expect
Looking for a synthetic grass producer for gardens or urban green areas?
Here we are! Artificial turf is the perfect coverage for gardens, terraces, swimming pools, school yards, urban decor as it is:
ecological – It is sustainable and does not damage the soil nor the existing plants
pet-friendly – It is soft, tear-resistant, and easy to wash and sanitize
safe for kids – It is completely non-toxic and anti-shock
maintenance-free – It does not need watering not mowing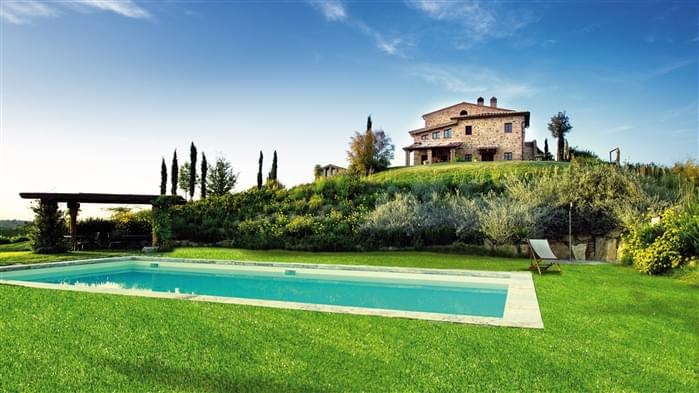 We are not just an artificial grass producer
Italgreen is not only your artificial grass producer, in fact, we also accompany you in the steps after production.
We will be with you also during the installation phase of the mantle and all the auxiliary structures, for example:
Lighting
Irrigation
Draining and anti-shock underfelts
Infills
And it doesn't end there. Once you have installed your new synthetic turf, Italgreen is committed to scheduling periodic routine and extraordinary maintenance interventions.
In particular, we offer the following services:
Cleaning
Sanitation
Irrigation and watering on hot periods
Testing and repairs
A synthetic grass producer that makes your wish come true
At Italgreen's you find three main different kinds of synthetic grass to build your dream garden. Here are they:
Dreamy – Are you longing for a perfect English lawn? Well, Dreamy is the synthetic grass for you, made of green luxurious yearns; it is also suitable for swimming pool surrounds
Fine – Soft and characterized by a mixture of strings and colors, Fine reproduces the look of a shining Mediterranean summer lawn
Riccio – Ideal for urban décor, company and school yards, playgrounds, and terraces, Ricco is a cost-saving turf product made of 3.5mm polypropylene
Are you dreaming of a perfect lawn? Italgreen is your synthetic grass manufacturer!