Italgreen returns with: Sport is the future
Friday , 23 February 2018
February 24th at the Teatro Nuovo in Milan
An excellence stage
In the heart of the city of Milan will welcome Italgreen next weekend. It will be in fact in the Teatro Nuovo of Piazza San Babila that will be staged the conference Sport is Future. The initiative, which will start at 10.00, will see the meeting and the confrontation between actors of the sport world and the candidates in the upcoming elections on March 4th. The event was organized by the Milanese Sports Concessionary Committee and aims to highlight the important and strategic aspects of the sports sector in the context of the electoral campaign. Sport is Future is characterized as a moment of debate and an extraordinary occasion to speak to today's candidates and to the administrators of tomorrow. Italgreen could not miss this crucial appointment as an important actor operating in the sector.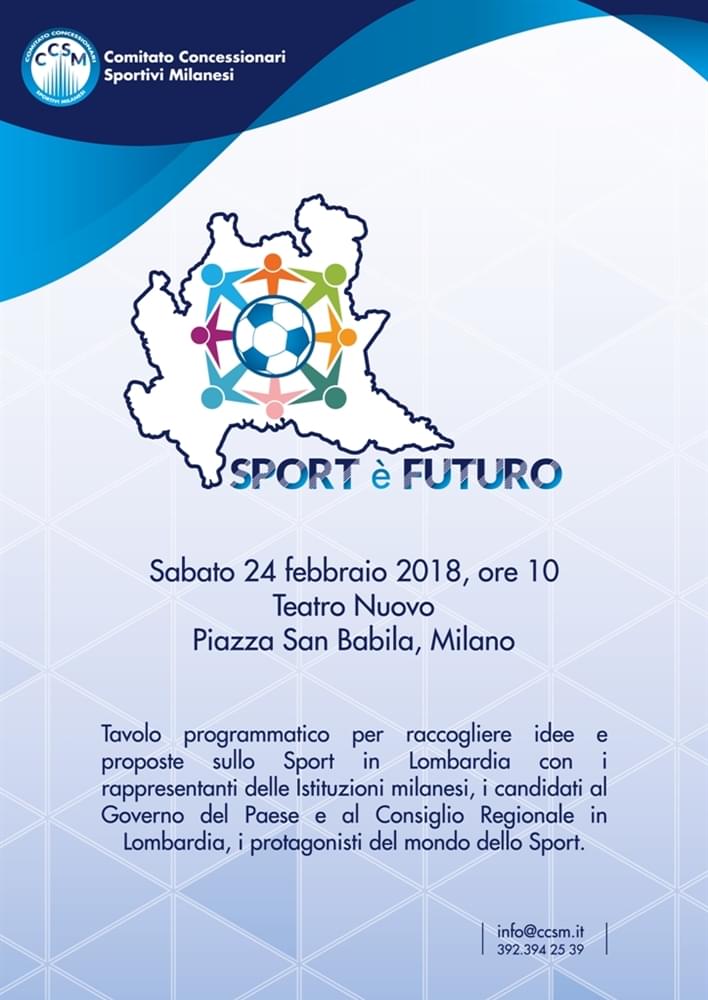 The natural continuation of the company mission
After the conference on the Public and Private Partnership, focused on a new model for the future of sports facilities, held in the Testori Hall at Palazzo Lombardia on 6 February, this new appointment represents the natural continuation of the company mission. Italgreen intends to propose itself as a competent and reliable partner for the construction and renovation of sports facilities with synthetic turf. For the company this will be a day dedicated to confrontation with politics and institutions to become a promoter of a concrete development in the Italian sport system and pursuing a pragmatic strategy to guide this change and to ferry sports facilities and associations in the future.