Tennis: choose multipurpose fields in synthetic grass
Tuesday , 15 December 2020
The main function of a multipurpose court is to play very different sports, such as tennis or five-a-side. If, then, you choose multipurpose fields in synthetic grass, the advantage is even greater because synthetic turf is long-lasting, resistant and requires little maintenance, allowing you to save on costs significantly.
As the adage goes, kill two birds with one stone. In this case, the saying applies to multipurpose fields in synthetic grass. For example, have you ever thought of combining tennis and five-a-side functionally? You simply need to equip your sports facility with the right accessories, a correct lighting system and the ideal turf for practicing the sports for which the field was intended.
Creating synthetic turf tennis courts and multipurpose fields in synthetic grass
Since 1983 we have been specialized in the synthetic turf sports fields. By producing all types of turf internally, we can control all stages of the supply chain and guarantee the quality of Italgreen artificial grass.
Why are we considered one of the main syntethic grass producers?
When creating synthetic grass tennis courts, multipurpose fields or specific fields for soccer, five-a-side, rugby, and other sports, we always start with an inspection to study the terrain's characteristics, slope, and, then, proceed with a topographic survey.
Secondly, we move on to the actual project, the study of the accessory elements, the lighting system and, last but not least, the choice of the most suitable synthetic grass.
Choose Italgreen for your synthetic grass tennis court
Contact us for a free price quote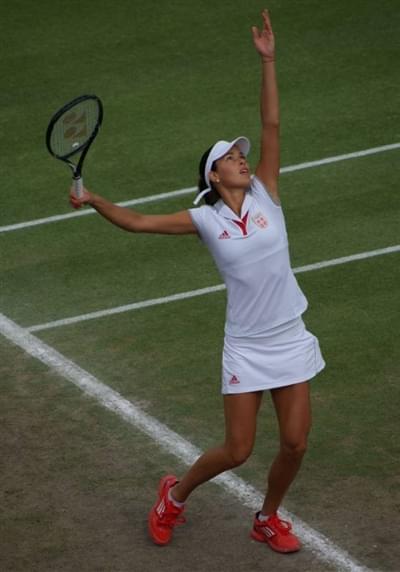 What is the best synthetic grass for multipurpose fields?
In creating synthetic turf tennis and multipurpose fields in synthetic grass, we recommend without a doubt Green HD.
It is one of the most versatile synthetic turfs offered by Italgreen; it is ideal for multipurpose fields, football and soccer fields, tennis and padel tennis courts.
Recently updated to obtain an incredibly realistic two-tone, Green HD has been approved and certified by Italian and international sports federations. The smooth fibrillate for which it is characterized gives it:
greater elastic memory
duration in time of up to 10-12 years
high softness that does not cause abrasion in the event of a fall or sliding of the athletes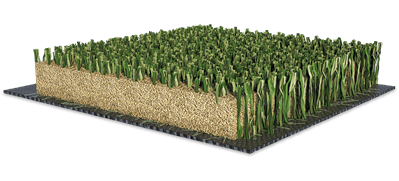 Why are synthetic grass tennis courts and multipurpose fields better than those with natural grass?
Synthetic grass tennis courts, and any court in general, have numerous advantages thanks to the type of turf they are made of. Unlike natural grass, in fact, artificial grass:
is exceptionally resistant to wear given by intense use of the field
allows the field to be used throughout the year, even following bad weather; in fact, the underlying drainage system prevents puddles and mud from forming on the surface
it is resistant to bad weather, ice and UV rays
It absorbs shock and returns energy to promote athletic performance
Moreover, it allows for excellent rebound and ball roll and perfect foot traction and torque. And its appearance and touch are very similar to natural grass!
How can you create a synthetic grass tennis and multipurpose courts?