Synthetic turf and more...
New frontiers with the Celle Ligure centre
There seem to be no limits for Italgreen. Tomorrow, 25 March, it inaugurates the new sports centre of Celle Ligure. Italgreen exceeded itself as it built not only a football field in synthetic turf, but also an 7-a-side and an athletic track with the highest professional standards.
The "Giuseppe Olmo-Pino Ferro" - this will be the name of the stadium - will be managed jointly by the city administrations of Celle and Varazze, for a total investment of 1 million and 200 thousand euros, spent on the building of what is now one of the most beautiful and modern sports centre in the entire Liguria reason. Two football fields in synthetic turf, an avant-garde athletic track for the materials used and response to performance supporting Varazze Calcio and Atletica Varazze, the sport clubs that will be able to use the versatility of this stadium.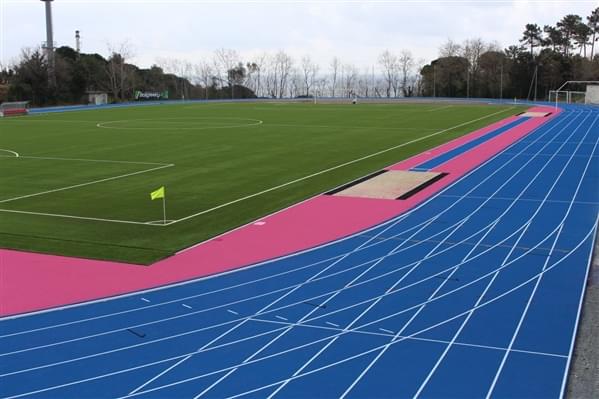 Italgreen has always demanded the most from its products, which is why research and development is not an optional department for the company: it is a fundamental constant to provide the best to its interlocutors. Italgreen's synthetic turf mantles ensure softness, resistance, high play performance and great elastic memory, without ever forgetting aesthetics: a mixture of properties that can make these fields always perfect to the eyes and the feet of athletes.