Red Bull Neymar JR's Five: Italgreen in the national finals
Italgreen will attend the Italian finals of what is becoming one of the world's most popular futsal championships, organised once again by Red Bull. For the occasion, Italgreen, the technical sponsor of the event, will install a competition field, including a futsal cage, made of 20 DT Evo synthetic turf.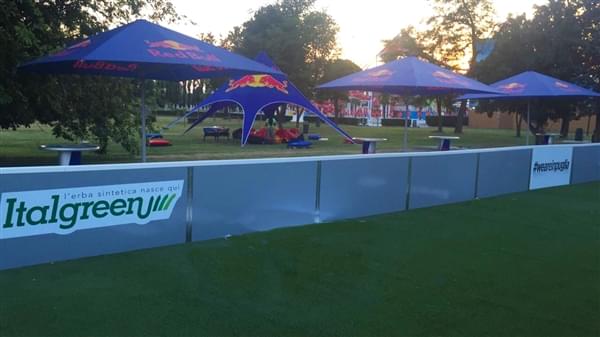 Not just technical collaboration with synthetic turf
Italgreen's participation is not limited to simply supplying a product: it aims to share and fully embrace the philosophy behind this important competition, where football and sport are seen as occasions to have fun and exercise healthy competition. For this important milestone, Italgreen could not fail to guarantee its best for the players who will be facing each other on a fight for the trip to Brazil: EVO is an ideal mantle to play, capable of ensuring long-term performance, excellent resistance, and great ball sliding with good play sensation.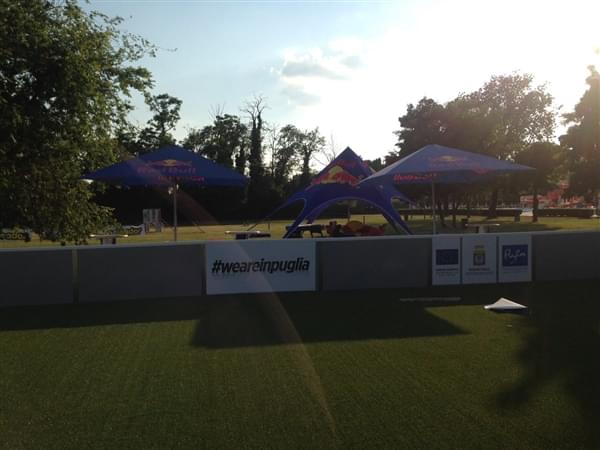 Event details
Neymar da Silva Santos Júnior, born in 1992, is a Brazilian football player, currently playing for Barcelona. He has often been compared to Pelé and is considered one of the world's greatest football talents.
The choice to announce a tourney like Neymar Jr's Five can be understood by comprehending its origins: in Brazilian street football, matches are intense, made of technical tricks and tactics that aim to eliminate as many players from the opposite team as possible.
This year's championship boasts significant figures: 240 teams, for a total of 1,900 participants between 16 and 25 years old. Attendance this year has been so significant that in Italy it was necessary to add more phases to the tour that led to the final in Milan, at the Acquatica Park, the perfect scenario for this prestigious event.