Parma Golf Show 2018
Tuesday , 13 February 2018
Italgreen synthetic turf as main sponsor of the three days of Parma
Not just football. This is the premise of the brilliant joint venture recently signed between Italgreen and the Parma Golf Show, a 3-day event dedicated to enthusiasts and onlookers, professionals or newcomers to experience a 360 ° golf experience. What will be staged from 17 to 19 February at the Fiera di Parma qualifies as an important indoor event where products, competitions, tests, lessons and collateral events merge, making this city the Italian capital of golf. Italgreen could not miss this great event to seal its role as an authoritative partner in the sector. Italgreen products dedicated to golf are today the maximum technological expression of the potential of synthetic turf for sports use. From the tee to the putting green the golf line meets the diverse and heterogeneous requirements of all the different surfaces of the field, meeting the high demands of professionals in the field.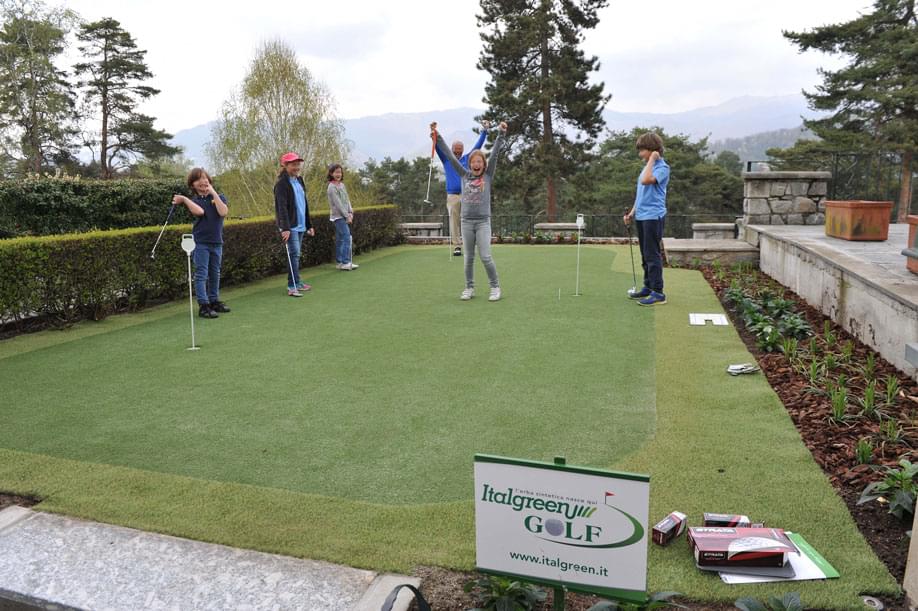 The participation of Italgreen
Italgreen has chosen to participate in the event as a main technical sponsor with the aim of making space in the world of golf with a clear strategy. Although knowing that it is faced with possible initial skepticism, the company is aware of the enormous potential that synthetic grass has in this sport and therefore is convinced of being able to persuade the general public of the event with the aesthetic and performance qualities of the proposed solutions. .

For this reason the company of Villa D'Adda will be the protagonist of the event by setting up the most attractive and popular places such as the driving range, putting green and vip-lounge, which will be strictly branded Italgreen.

By participating in this prestigious event Italgreen intends to win the patrons of the event proposing itself as an authoritative referent and referenced in the field of synthetic grass for golf courses as it has become in the football world, through the consolidated experience with national and international professional companies .