Padel court authorizations: everything you need to know
Monday , 12 December 2022
Due to its increasing popularity, padel is attracting more and more investors to build new courts and facilities dedicated to the sport. But which authorizations are needed to build a padel court? We explain in this article.
Increasingly popular in Italy but not only, padel is a sport that has been attracting more and more investors in recent years. In fact, there are numerous padel courts and facilities being built all over the country in a short period of time.
If you, too, are interested in building a new padel court, in this article you will find out all the necessary authorizations and rules you need to comply with in order to get the green light to build.
In this article we will see:
Which authorizations are needed to build padel courts
In order to avoid running into penalties or other risks related to a non-compliant field, it is essential to know all the necessary authorizations needed to build padel courts perfectly in line with current regulations.
Here there are some useful information:
First of all, it is good to know that padel courts fall under the so-called "simple constructions".
This means that first of all it is necessary to apply to the relevant municipal office for a declaration of urban planning eligibility of the installation;
Then it is necessary to carry out a feasibility study with the aim of understanding whether the construction of the field in a given place concretely is possible or not. If so, one can apply for a permit for the construction of the camp.
At this point, it will be necessary to determine whether it is an indoor or outdoor field, as the procedure changes depending on this characteristic.
Let's look at both case histories.
Authorizations for outdoor padel courts
In the case of deciding to build an outdoor padel court, it will first be necessary to notify whether it is a padel court made from an existing installation or whether it is a completely new construction.
In general, the permits required in this case are less than for an indoor court, as the construction turns out to be less complicated.
Specifically, the checks to be carried out are of the following types:
Urbanistic, thus relating to the physical space in which the installation is to proceed;
Acoustic, thus relating to any noise from the installed field;
Landscape, i.e. relating to the context in which the field is placed. Here information should be provided regarding all geometric, aesthetic and functional aspects of the field, as well as geological suitability;
Plant-related, thus relating to the safety of electrical and gas installations.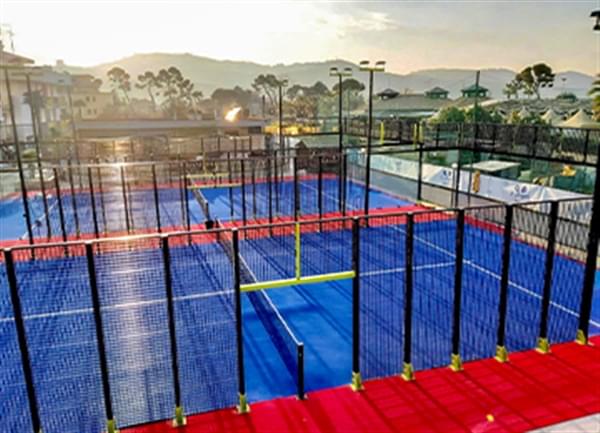 Authorizations for indoor padel courts
As for indoor courts, the elements to be analyzed are:
Intended use of the building and compatibility of the project with the area in which it is to be built;
Urban zone of reference;
Volumetry of the field;
Urban constraints;
Suitability of the ground through geological survey.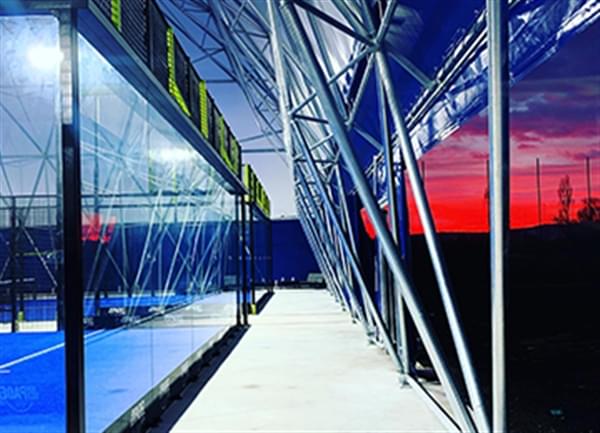 Once all these permits have been obtained and the construction of the padel court has been completed, testing will be required.
This step covers both outdoor and indoor courts and is used to test the safety of the facility. Since it is in fact a construction intended to accommodate people, it is essential to make sure that the facility does not pose any health risk to those who attend it.
Once this last step has been passed, a certificate of practicability will be issued, a document that authorizes access to the building and frees the owner from any legal risk related to any construction problems.
Italgreen's padel courts
Whether you want to build an outdoor or indoor padel court, italgreen, as one of the main padel court manufacturers, can help you in building a durable and quality structure.
We have designed specific padel turfs that can perfectly facilitate athletes' play and performance: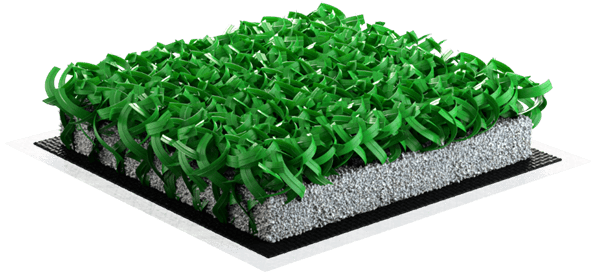 Padel Pro: this is the official turf of the FIP (International Padel Federation), in fact it guarantees the highest quality in terms of comfort and aesthetics. Made of 10-mm textured polyethylene fibers, the special feature of this synthetic turf is its resistance to UV discoloration and frost. It also possesses excellent elastic memory that ensures its return to upright position after being walked on.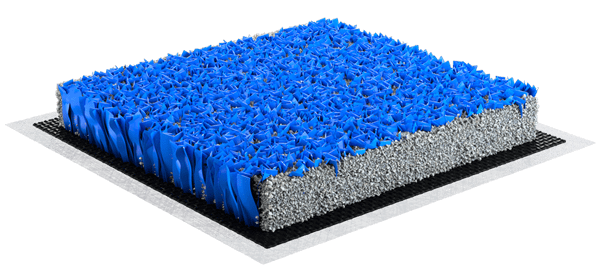 Padel Fib: this turf stands out for the maximum playing speed and the best lateral glide it can provide. It is a type of synthetic grass with a height of 12 mm that is very resistant to discoloration and frost. Also in this case, the high elastic memory is able to guarantee an immediate return of the fibers to an upright position after treading.
Once you have chosen your preferred synthetic turf for your padel court, Italgreen also provides innovative iron structures made by a state-of-the-art process of hot-dip galvanizing and heat-cured powder coating that are not subject to structural deterioration and failure.
In addition, our iron courts:
Require no maintenance;
Resist wind, fire and rust;
They are fully compliant with the specifications of FIP and FIT.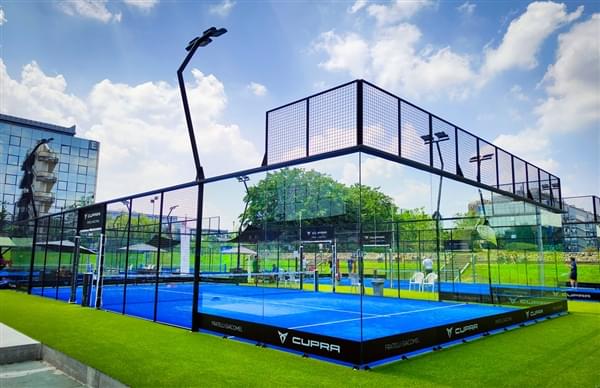 Do you need more information about padel courts authorizations?