Vitalgreen presents the new sports medicine service
Italgreen presents Vitalgreen
Villa d'Adda, via Crusnigo 11 - 11.June.2019 - 6.00 pm
Sports medicine and not only during the evening organized by Italgreen to present the new Vitalgreen medical division, in this case a branch of the services offered by it which concern sports medicine, both competitive and not.
Vitalgreen and its sports medicine
Italgreen's commitment to sport continues its natural evolution, going beyond the creation of artificial turf fields to improve the comfort of play and the performance of athletes.
Athletes, their health first and their performance then, are at the center of Italgreen's interests, because only by making their needs their own will it be possible to continue to develop the sport, in its incessant action of involvement, training and social aggregation.
The athletic training according to the functional medicine proposed by Vitalgreen passes through a metabolic evaluation, with a framework of the state of mental and physical health, in order to achieve and maintain the best performance during the sports activity, avoiding any form of doping.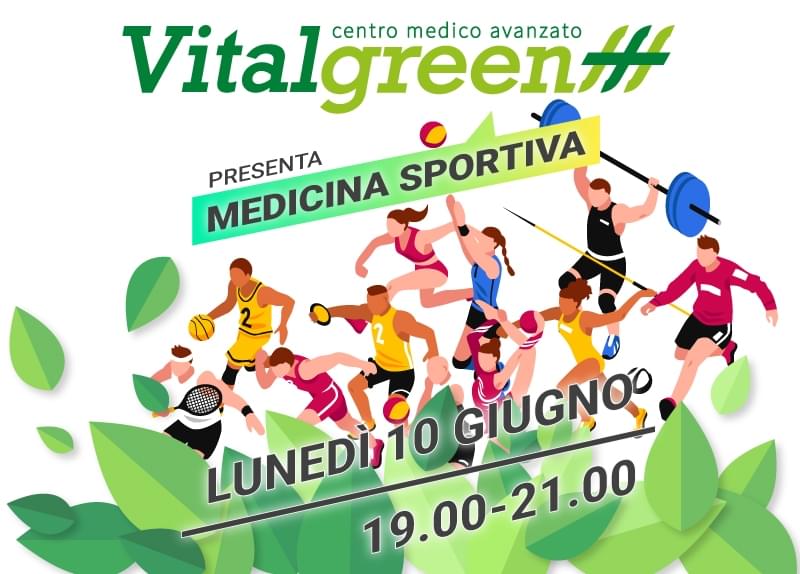 Do you love sport? An evening not to be missed
The evening organized at the Itaglreen headquarters, will give an overview of the therapies used, available machinery, natural products used to take total care of the athlete.
We will talk about Sports Medicine both in terms of visits for competitive and non-competitive certificates.
The issue of performance efficiency, prevention before injury recovery will be discussed, illustrating the therapies dedicated to them used by Vitalgreen, with the support of only natural supplements.
To help what should be understood as a series of synergistically complementary activities and competences, it will be explained how BEMER is the best set of tools aimed at improving sports health.
Finally, we will not fail to deepen the dedicated Physiotherapy service offered by Vitalgreen, introducing and presenting also that of Occupational Medicine, which will be detailed, for those who wish, in a second evening with a date to be decided.
Friendliness
At the end of the evening, which will last a couple of hours with a proper coffee break, you will have the pleasure of enjoying the dishes offered by Italgreen, in a refreshment that will allow you to share opinions and chat in a moment of informal conversation.
To book
Participating in the evening is very simple, call us at 0350349937 or send us an email to info@vital-green.it