Italgreen synthetic turf, protagonist in Trieste as the "San Giovanni" is renewed
An important intervention that will lead the San Giovanni of Trieste to obtain the FIGC certification. This means it can host football matches of the Excellence category.
This is the operation taking place these days, also involving Italgreen, now a fixed member in Italy and abroad whenever it comes to redoing sports fields and stadiums with synthetic turf.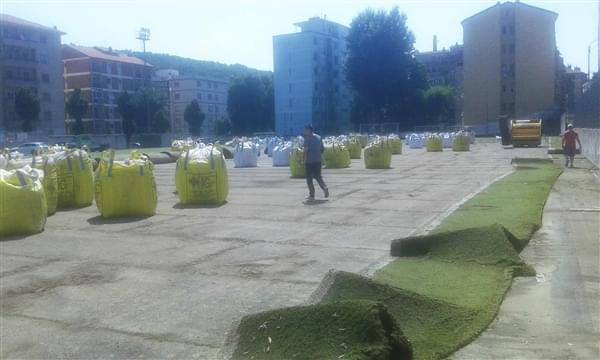 The synthetic turf solution
The ASD "San Giovanni" Sports Club has announced, at a press conference held earlier this month and a with a small inauguration ceremony, the beginning of the works to fully redo the synthetic turf mantle after removing the previous one. The solution chosen for the Trieste field was a 62 DMD mantle with infill made of green rubber: a surface that guarantees excellent bounce performance and fluid ball sliding. The yarn that makes up the mantle has excellent elastic memory, capable of returning the entire surface to normal even after strong vertical pressure.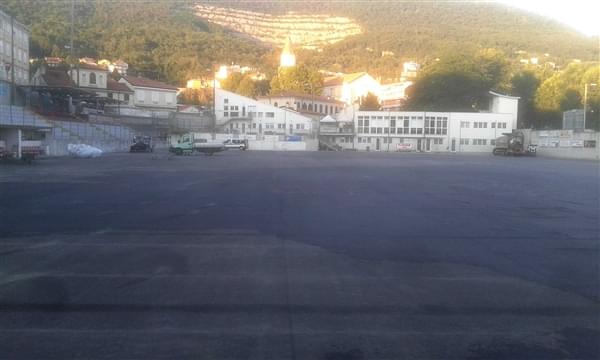 An important intervention for the San Giovanni neighbourhood and for the team, even closer to its desired climb in category. According to employees of the local administration, this renewal of the San Giovanni is a veritable recovery project for the play field, which will be remade and adapted to the guidelines of the National League of Amateurs regarding safety and playability for synthetic turf fields.
Italgreen's curriculum
Italgreen thus adds a new entry to its curriculum, already shining with similar interventions carried out for football clubs such as Novara and Avellino, for the training fields of Juventus' Primavera team (at Vinovo), and for the sports and training centres of Chievo Verona and Udinese.