Italgreen Synthetic Turf for Sitas, in the heart of Argentina
2017 opens marked by internationality for Italgreen.
2017 opens marked by internationality for Italgreen. In the heart of Argentina, more precisely at El Palomar, near Buenos Aires, Italgreen started the works to install two synthetic turf football fields for the prestigious SITAS (Italian Society for Target Shooting) club. This sports centre boasts a very long tradition, more than 100 years of history, making it an undisputed prestigious club where a multitude of sports are practised: football, swimming, rugby, horse riding. SITAS is an interesting proposal for all lovers of physical activities in its different variations, a centre that concentrates the best of the local sports proposal.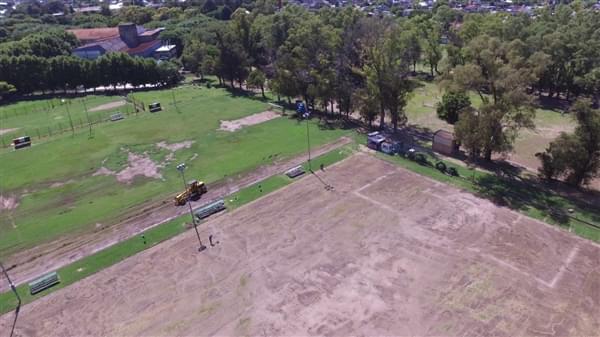 In this top-level scenario, Italgreen recently signed an agreement and initiated the works to install two football fields in synthetic turf. Resistance, softness and performance are the technical features requested, and Italgreen has managed to respond with its Xtender DMD system for high performance.
The works will conclude in the spring of 2017, with the goal of making the synthetic turf field made by Italgreen usable as soon as possible and to further extend the proposal of this important Argentinian sports centre. With this project, Italgreen renews its international mindset, now consolidated overseas, in addition to its ability to respond to the demands of professional centres and clubs and of a great public of amateurs and aficionados.