Italgreen Synthetic Turf for Argentinian rugby
New project for Alumni Association.
The versatility of Italgreen's solutions finds a new and authoritative reference in its work for the Alumni Association, an important Argentinian rugby club. Founded in 1951, the club, although it competes at the highest levels of the A Series, has remained faithful to a sport philosophy that is strictly related to the educational value of this discipline.
The works for the synthetic turf redevelopment of the central park, the training area of the Argentinian rugby club, will start in the upcoming months, to allow the team to test the extraordinary performance guaranteed by the Italgreen synthetic turf in the spring of 2017. This new project is an important new milestone for Italgreen, confirming the company's ability not only to respond to the demands of the football system, but also to create projects designed ad hoc, capable of responding to the sports needs of other important disciplines, such as rugby.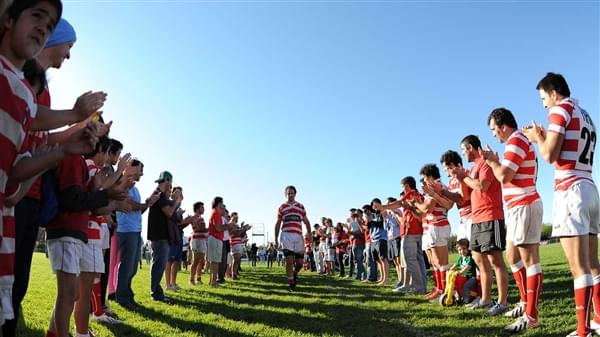 It is widely known that oval ball sports are the ones that cause the most strain on their fields, and therefore need avant-garde solutions to offer players a perfect field throughout the year. In this sense, Italgreen's new synthetic turf mantles guarantee extraordinary performance. In association with Geofill organic infill, they received an IRB (International Rugby Board) certification and are now the official surface of the European rugby championships in 2009, held at the Bessa Boavista stadium, in Portugal.
Italgreen's attention for this sport has led the company to become, over the years, one of the main protagonists in the installation of rugby fields, first in Italy and, more and more frequently, throughout the world, creating projects for important and prestigious clubs, of which the Alumni Association is an emblematic example.