Italgreen grass for the Olympic dream of the speakers
Sport, fun and healthy agonism
Participating is as important as dreaming. The Olympiad is the dream of those who work daily to get there, but also those who are at their side as coaches, managers or spectators; it is the best example of how sport is an extraordinary catalyst
This is the message of Massimo Achini, President of CSI Milano on the occasion of the Oralimpics staged last weekend that Italgreen fully embraces and that he wanted to do just taking the field as a sponsor of this event.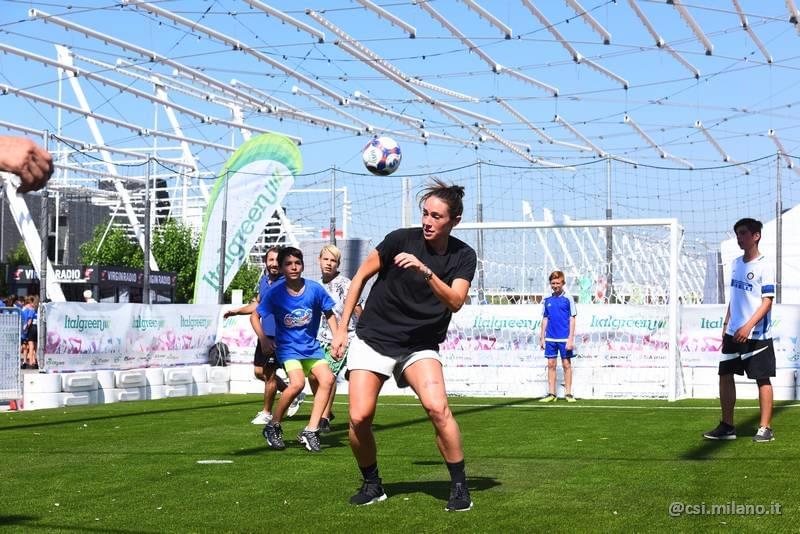 What a success for the 2018 edition

This second edition of the Oralimpics has definitely confirmed its expectations. Italgreen has been the main sponsor of the initiative in the realization of the synthetic turf pitches on which the activities of the three days that took place in Arexpo in Milan took place. Here are some numbers:

3,000 boys,
148 speakers,
1.6 km of sports facilities,
more than 300 volunteers,
over 5,000 attendance at the inauguration and a turnout of 15,000 people over the three days are the numbers that decree the success of the event that took place from 29 June to 1 July.

Italgreen has chosen to be an active supporter for the positive synthesis of sports, games and entertainment and to renew its support for initiatives with a strong socio-educational connotation. The enthusiastic participation, the young speakers, the volunteers and the spectators have given life to this great event promoted by CSI Milano and Fondazione Oratori Milanesi (FOM), in collaboration with CONI Lombardia, the Lombardy Region, the Municipality of Milan. The young athletes have ventured into 14 sports to try to crown their little "Olympic dream". On the podium, with the greatest number of victories, was placed the pastoral community of the oratories of Laveno Mombello - Sant'Arialdo - Paolo VI - San Domenico Savio.
Italgreen ringrazia vivamente per la collaborazione preziosissima i propri partner:
S.G.A Sport
Acqua Kangen
PT system
{video:361}