Italgreen and Novara Calcio: the partnership continues thanks to synthetic turf
This long-lasting partnership between the Piedmont football club and the company from Villa d'Adda remains unblemished.
In 2010 Italgreen worked on the Silvio Piola Stadium. Today, 7 years later, it continues its collaboration with Novara Calcio, installing and personalising the synthetic turf used in the entrance tunnel that connects locker rooms to the field and the entrance area of the central tribune.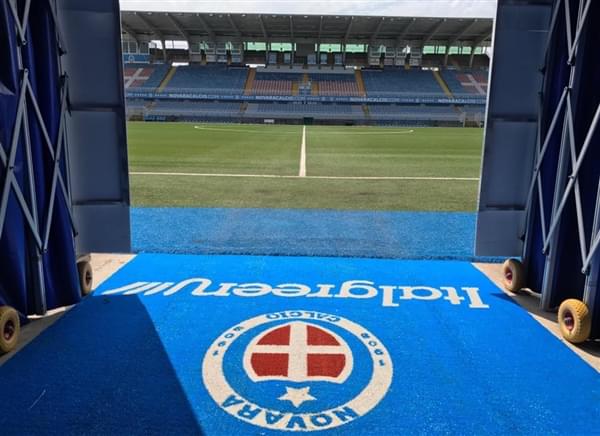 The synthetic turf that brings us together
Two areas outside the competition involving the sports matches but that play a fundamental role within a football stadium and show how synthetic turf is an optimal solution, not only to ensure playing conditions that make things easier for the players, but that also make apparently marginal areas both beautiful and pleasant.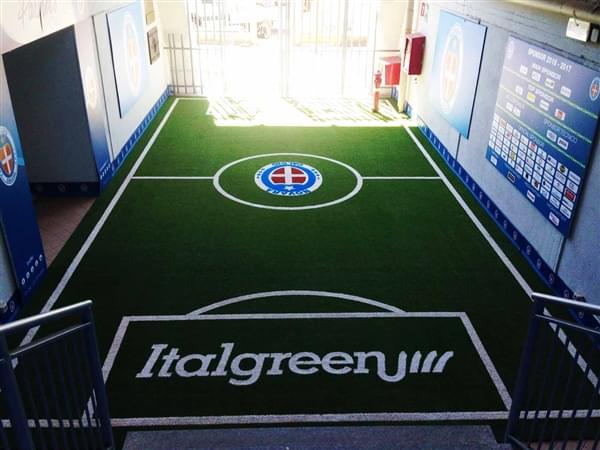 The Piola Stadium
Novara Calcio's choice is a strategic solution that will give a breath of fresh air to the sports stadium renewed 7 years ago with a significant intervention that cost approximately 600,000 euros and entrusted to Italgreen.
At the time, the synthetic turf installed was 62 Lesmo GEOfill, characterised by three significant peculiarities: immediate return to vertical position during and after use, anti-abrasive fibres that resist to UV rays and ice, and natural, organic infill that is perfectly environmentally friendly and can maintain perfect drainage, constant humidity, and a visual aspect that is very similar to that of natural grass.