Installation of the synthetic turf mantle has begun at the Nicola de Simone Stadium
-75 days: the great enterprise begins
The countdown to the beginning of the works at the Nicola De Simone Stadium in Syracuse (former Vittorio Emanuele III) is over: in the last few hours the majestic project of installation of synthetic turf mantle was kicked off. The Sicilian stadium will get its new look in 75 days.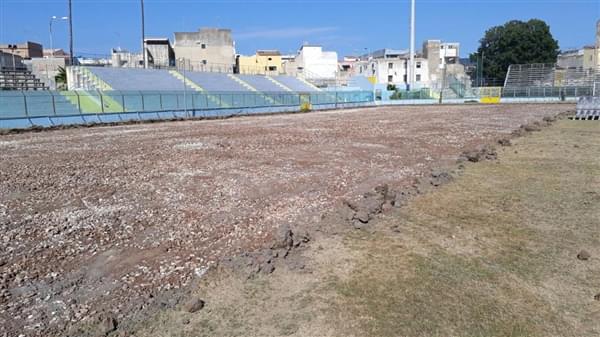 Italgreen helped make this enterprise possible regardless of its short deadline. The company won the tender to redo the synthetic turf mantle at the Piazza Leone Cuella Stadium.
Italgreen is a company from Bergamo with an enviable curriculum: from Juventus (Vinovo), from Chievo Verona to fields in South America, Japan and Europe.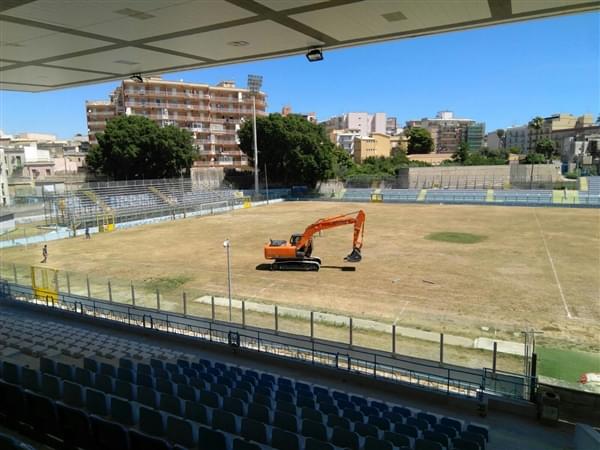 Right now, the excavators of Impresa Mammana are working to remove the old play field, which will be replaced with a latest-generation synthetic turf mantle.
The mayor of Syracuse was very satisfied, excited with the beginning of the works within the deadlines defined in the operative phase. A satisfaction also expressed by the General Director of Siracusa Calcio, Gaetano Cutrufo: "This is an important day for Siracusa Calcio, as in a couple of months we will have a high-quality synthetic turf field at our disposal".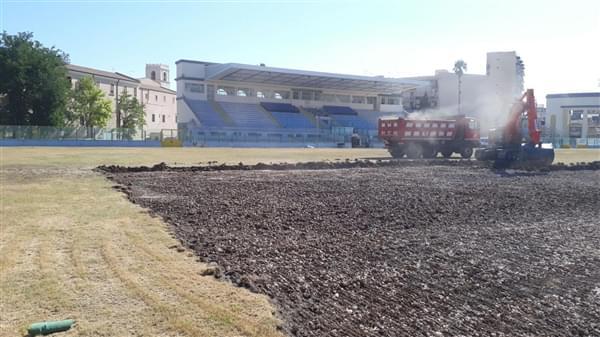 The Nicola De Simone Stadium will be the third sports stadium of the C series equipped with a synthetic mantle (to this day, only Trapani and Castellamare di Stabia are similarly equipped), and Italgreen is expected to deliver it within the 75 established days. This will allow the team to play the first matches of September in their much desired new field.
The excavation works have therefore started for the approved substrate, the draining and sewage works, and the installation of the synthetic mantle with new doors that will give De Simone a more modern look.