Cutting the ribbon for the new Brembate stadium, with synthetic turf
Thursday , 09 February 2017
Sunday, 5 February Brembate, via Oratorio, 20.
On Sunday, 5 February, in the presence of the mayor and of the town council, the Sports Centre of Brembate was inaugurated. In 2016 it relied on Italgreen's professionalism to install its new synthetic turf mantle. The intervention made to the stadium in Via Oratorio, 20, was very significant, commissioned by the local government and by the new management of the two clubs from Bergamo, USD Oriens and FCD Sporting Brembatese to face the upcoming seasons in the best possible way.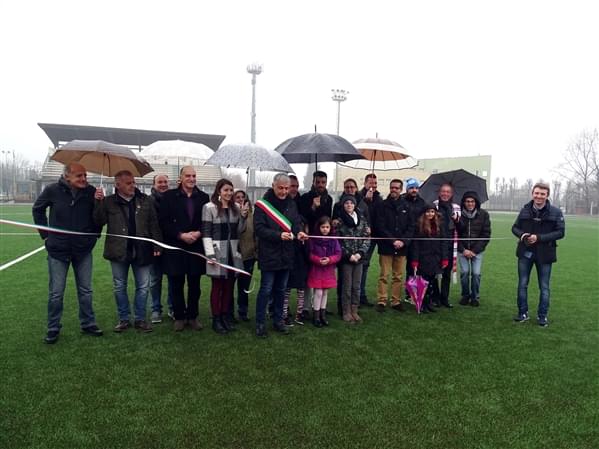 Italgreen played with all its professionalism to make the play field as performing as possible, providing the ideal solution to achieve the goals of the two clubs. The synthetic turf mantle for football fields of the complex was made with the new generation system by Italgreen, 62 DOUBLE4 GC, the most recent evolution of synthetic yarns that uses double tufting to ensure a strong visual impact and provide maximum yield and durability. For the upcoming matches, the teams of the two Bergamo clubs can benefit from the best technical proposal to improve their performance, with a synthetic turf mantle also used by authoritative football clubs (Chievo Verona, Juventus, Novara, Avellino and others).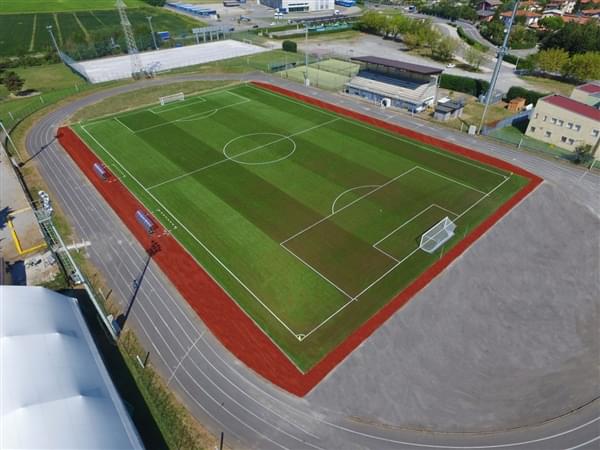 The Brembate stadium is, for Italgreen, a new milestone added to the many challenges it has won over the years, at a professional and amateur level, in the world of football and, in general, in the world of sport. The company, Europe's main manufacturer of synthetic turf, with headquarters in Villa D'Adda, has always placed itself as the perfect interlocutor for local, national and international sport clubs, increasing its know-how on a daily basis and expanding its own competence when facing each challenge.