CONI, RUGBY AND ITALGREEN
Friday , 07 September 2018
ITALGREEN REALIZES ONE OF THE CONI'S CPO RUGBY FIELDS
Italgreen, for CONI Rome, realized a rugby field in synthetic turf in Acqua Acetosa CPO, which is added to the other two already present into the Olimpic Training Center.
Our field will help national rugby guys offering them an important alternative to prepare as best as possible the most important matches.
The field is a Lesmo3S infilled with Geofill N.
About the mantle, is one of the best in circulation thanks to its technology: it's composed by a triple wire with three shapes and three colors to recreate the grass' life: from thin and light, to thick and dark, to replay in the most faithful way the natural lawn.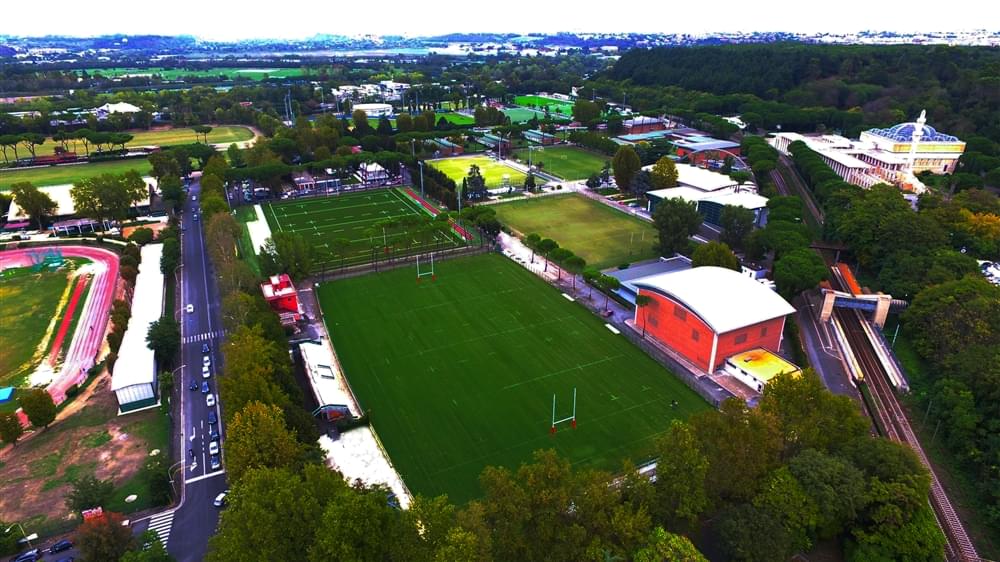 Moreover Lesmo3S guarantees a completely shock absorbency and subsequently it returns the necessary potential energy.
The infill is a composed of cork and coconut fiber.
Do not be fooled by his simplicity, because, more than offering an incredible naturalness, it was also approved by the most important football federations in the world (among which FIFA).
Geofill behaves like a natural ground, because it doesn't pollute, do not release unpleasant odour, it drains more than a natural system, reduces shock risks and also it resists to any temperature, both high and very low, so it doesn't overheat or freeze.
So, if CONI wanted a Top Quality field, it was pleased.