Bagnatica, Italgreen involved in the remaking of a synthetic turf football field
Installation of the synthetic turf mantle has begun
Bagnatica – province of Bergamo: this time Italgreen plays at home, within the city's renewed public sports centre "Fratelli Testa". A few days ago the works to remove the old layer began. It will be replaced with a synthetic turf mantle by Italgreen, thanks to the investment of the city administration of Bagnatica. Italgreen, a company from Villa d'Adda, was brought into the project thanks to its absolutely stellar curriculum in the football field.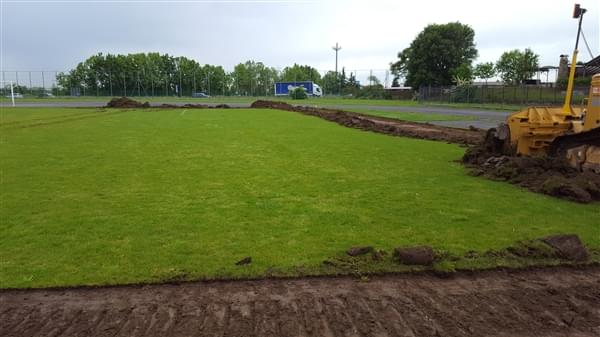 Project details
The choice for the football field was mantle 52 Double 4 GC Air 12, while the 22 T was selected for the green area around the field. This is one of the best horizontal drainage systems, one among Italgreen's many gems. For over 30 years, the company demands top quality throughout its production phases, from extrusion yarns to the finished layer, monitoring and following each aspect of production. Research, innovation and quality are the characteristics that have allowed Italgreen to become a leader in its sector, a veritable reference point for professional and amateur sports associations.
The intervention in Bagnatica is a turning point for the local football world. Asd Bagnatica Calcio 2015, today with about 60 athletes, will have at its disposal a football field with strong visual impact, and thanks to its perfect ergonomics, it will be a pleasure to train and win matches on it.
Focus on the company
Over the years, Italgreen has obtained quality certifications issued by the National Amateur League, by Labosport, and by the most important national federations in Italy and abroad. It has installed more than a third of LND-certified fields in Italy, designed and installed the first synthetic turf field for an A-series team, and certified the first 100% recyclable fields (FIGC and FIR).