B-Best Awards, Italgreen's turf is vice-champion
The Avellino stadium where Italgreen worked last summer came out vice-champion among synthetic turf stadiums of the B Series championship.
STADIO PARTENIO - ADRIANO LOMBARDI
After a year of championship on competition fields, the captains of the two teams, their coaches, the TV production service and the agronomist representing LNPB have given their verdict, stating the excellent result obtained by the turf layer made by Italgreen. The classification was created with the votes placed at each match, and the proclamation took place during the B-Best Awards Night, the grand gala that closes the B Series season.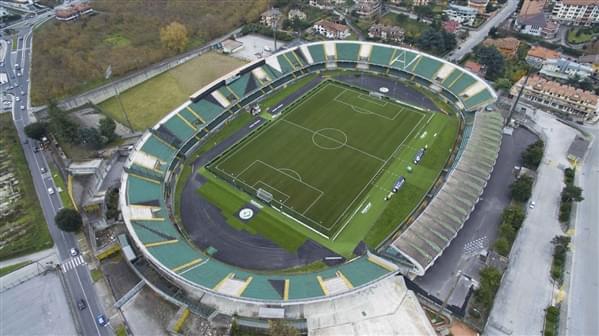 The synthetic turf system at the Partenio
The Partenio-Lombardi is Italy's largest synthetic turf stadium. During the summer of 2016, Italgreen had completed the installation of a unique revolutionary hybrid system consisting of its Double4 synthetic turf with its patented organic infill Geofill N. Built in 1971, the Partenio can seat almost 30,000 spectators, and after the works carried out by Italgreen, it has reached an important milestone, qualifying as a modern structure thanks to its hybrid system, certified by the most important Italian and international institutes - LND and FIFA: a unique solution in the global market in terms of technology and performance.
Scores
The synthetic turf field of Avellino therefore wraps up the season among the best in its category, with a total of 3.7 points, slightly behind the 3.9 obtained by Trapani, the forerunner.