Synthetic grass for Padel
The synthetic grass of your padel courts is no longer like new, the usual maintenance is not enough, the rebound is no longer homogeneous, what can be done?
Synthetic turf in a padel court significantly affects game performance and the comfort perceived by users.The elastic memory of the turf as well as the structure of its fibers tend to deteriorate over time due to play. When this happens, the turf must be replaced to avoid injuries and at the same time ensure perfect playability.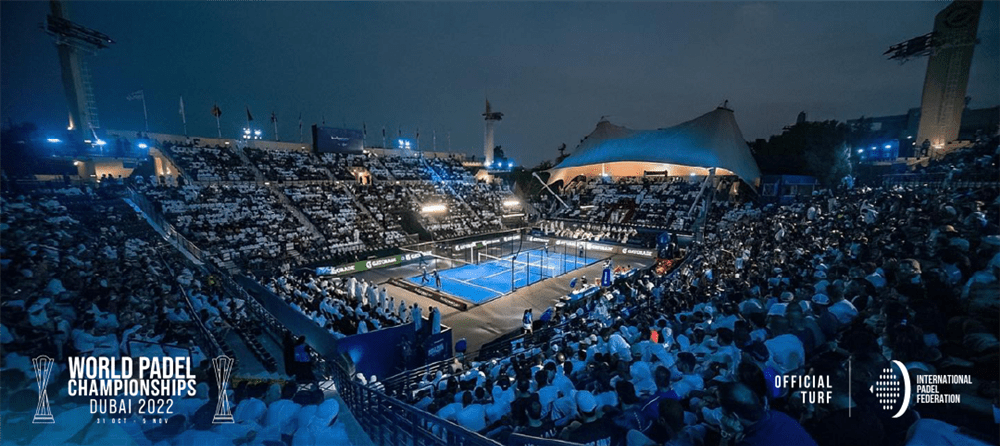 But how long can a turf last?
The duration of a synthetic turf depends on various factors, first of all the quality of the materials used, the occupancy rate of the courts and the type of courts, indoor or outdoor.
Generally, however, the average life of a synthetic turf surface for padel is between 4 and 6 years. Should it last less, the causes are to be attributed to an extremely high frequency of use, a poor quality of the coat or even particularly adverse weather conditions if we are talking about outdoors.
To keep your synthetic grass flooring performing, the operations to be carried out periodically are cleaning, brushing and any sand filling when necessary.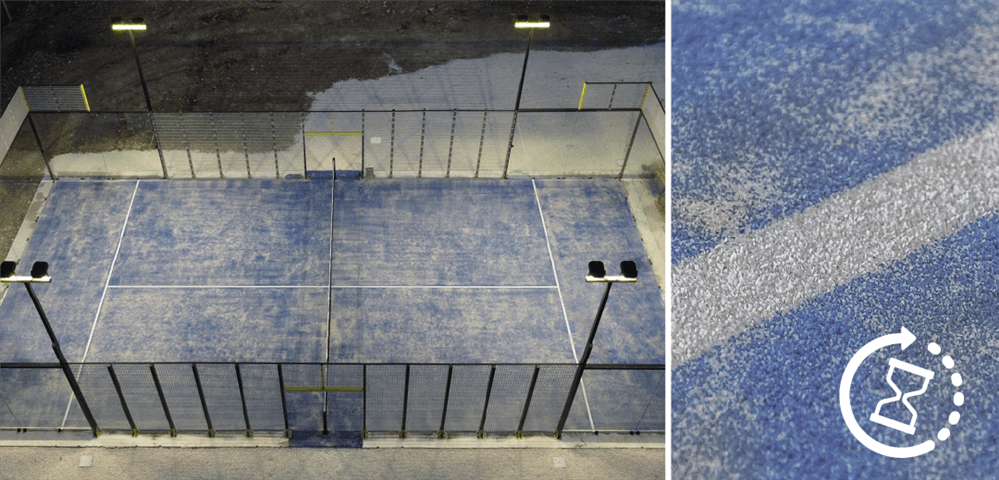 What to do when a turf reaches its end of life?
Italgreen offers a turnkey service in 4 simple steps: preliminary inspection, removal and recycling of the old surface, installation of the new turf, periodic maintenance

What type of turf to choose?
Italgreen, official sponsor of the International Padel Federation, offers its customers 2 different types of turf, 2 different technologies designed to guarantee top-level performance in all conditions.
From Padel Pro, the new generation textured turf, used in Doha and Dubai for the Padel World Cup and chosen by Premier Padel players up to Padel Fib, a fibrillated turf for a more tennis sensation of play, devoted to more slip.