Italgreen's synthetic soccer field
A synthetic soccer field can be the best choice for your sports facility: discover how Italgreen can help you build and install a state-of-the art field.
Why can a synthetic soccer field be the best solution for your sports facility? Which are the main features that must be considered before making this choice?
Let's discover together:
Why is a synthetic field good for soccer?
A synthetic field can be the best solution for many reasons. Obviously, it is important to rely on professional manufacturers, just like Italgreen.
With us, your synthetic soccer field will be:
Customized, as Italgreen will design the field according to your needs;
Equal to a natural grass field, not only from the visual point of view, but also considering the players' performance;
Ideal for ball sliding and bouncing, in fact our soccer fields are designed for a smooth gaming experience;
Ideal in any weather, 365 days a year;
Excellent in offering optimal grip and torsion of the foot, as it is designed to absorb impacts as a real soil, reducing slipperiness and avoiding abrasions;
Always ready to be used as it doesn't need much maintenance after installation.
What is a synthetic soccer field made of?
An Italgreen synthetic soccer field is produced according to the most severe international regulations in order to guarantee:
Maximum safety;
Shock absorption;
Non-allergenic properties.
Italgreen obtained also FIGC and FIR certifications, thanks to the great Research and Development work that has been conducted over the years. Moreover, the synthetic soccer fields produced by Italgreen have been approved according to the most recent European standard and are 100% recyclable.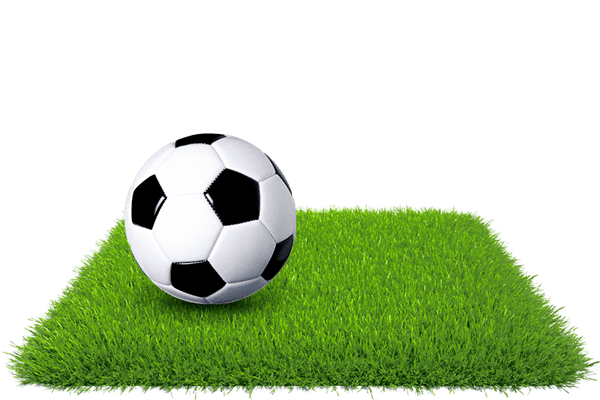 Do you need more information about our synthetic soccer field?
How long do synthetic fields last?
As we already saw, a synthetic soccer field does not need much maintenance because it is able to preserve all its properties regardless of weather conditions or season of the year.
All this means that a synthetic soccer field lasts a very long time, precisely because it does not need all the care of a natural field, which is much more prone to deterioration and damage.
Anyway, Italgreen will be at your service also after the installation phase, in fact we offer a maintenance service in order to keep the soccer field at its best. Among the many intervention, we provide:
Regular cleaning;
Periodic sanitation, irrigation, repairs and testing;
Watering on hot days.
Italgreen's synthetic soccer fields
Italgreen has been producing synthetic soccer fields since 1983, becoming the official supplier of many soccer stadiums around the world:
Silvio Piola Stadium in Novara, Italy;
Bessa Stadium in Porto, Portugal;
Arena da Baixada in Curitiba, Brazil;
Pavlodar Central Stadium in Pavlodar, Kazakistan;
Rodina Arena Khimki in Khimki, Russia.
All these fields have been made with our special synthetic turfs, in fact Italgreen offers many types of artificial grass perfect for soccer matches: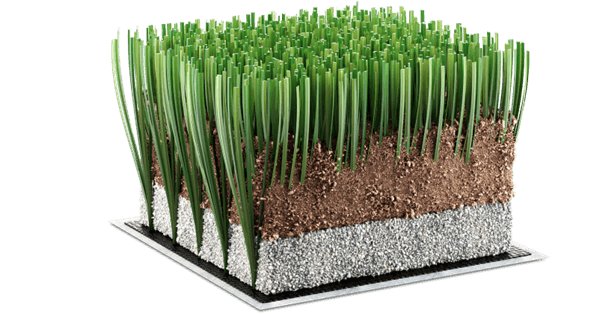 Double 4: it ensures ideal bounce and sliding performances, equal to any natural terrain. This synthetic soccer turf adapts perfectly to the stability and rotation of the cleat and absorbs impact on runs, returning the energy necessary for impulse.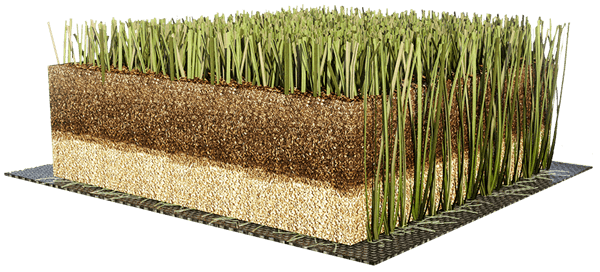 Lesmo 3S: it was born from the combination of Double 4 with previous Lesmo HD and perfectly integrates all the advantages of the best soccer mantles. Lesmo 3S can achieve high levels of ball bounce and slide, ensures perfect support and foot torsion and provides the system with complete shock absorbency.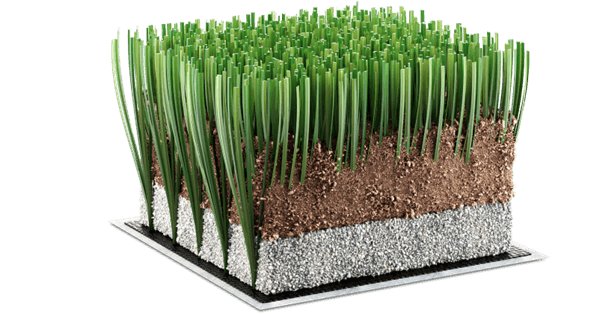 DMX: this synthetic turf is extremely resistant to weakening caused by the effects of ultraviolet light and ice. Its elongated diamond shape allow the fibers to immediately go back to a vertical position after being trod on, ensuring the ball bounces.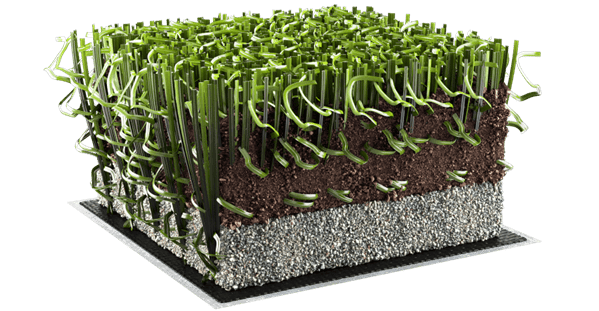 All Star: this turf is made of a special fiber consisting of four sections that are grouped and tied together rather than twined. It is excellent not only from the aesthetic point of view, but it also provides an optimal playing surface.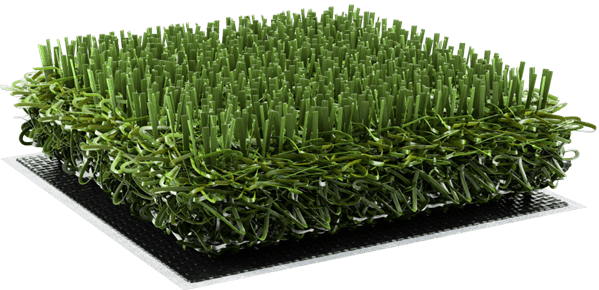 Zerofill: this synthetic soccer turf is made of durable and long-lasting polyethylene monofilament. It has ideal bounce and sliding performances, equal to any natural terrain. It perfectly absorbs impact on runs, returning the energy necessary for impulse.
Choose Italgreen for your synthetic soccer field!