Artificial grass factory: Italgreen is at your disposal
When it comes to top-notch artificial grass solutions, Italgreen stands out as the premier factory dedicated to crafting high-quality turf products. With a rich array of options designed to cater to various needs, Italgreen is your trusted partner for transforming spaces with the beauty and convenience of artificial grass. Discover more on this page!
On this page, we delve into:
Italgreen's artificial grass solutions
One of the reasons that make Italgreen one of the greatest artificial grass factories is the wide range of products that we can offer:
DOUBLE X - this artificial grass boasts remarkable resilience and unmatched elastic memory. It is distinguished by its unique double diamond shape, a feature that endows this synthetic surface with exceptional resilience and superior elastic memory. Moreover, its ultra-high double thickness enhances its longevity, granting it unparalleled durability against the rigors of heavy use, UV radiation, and freezing temperatures.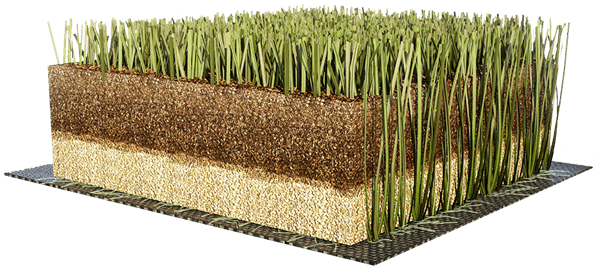 LESMO 3S - this solution is designed specifically for football fields and results from the fusion of Italgreen's top-tier products, Double 4 and Lesmo HD. This artificial grass can be found in three distinct colors and three unique shapes. This innovative approach sets a new standard in the industry.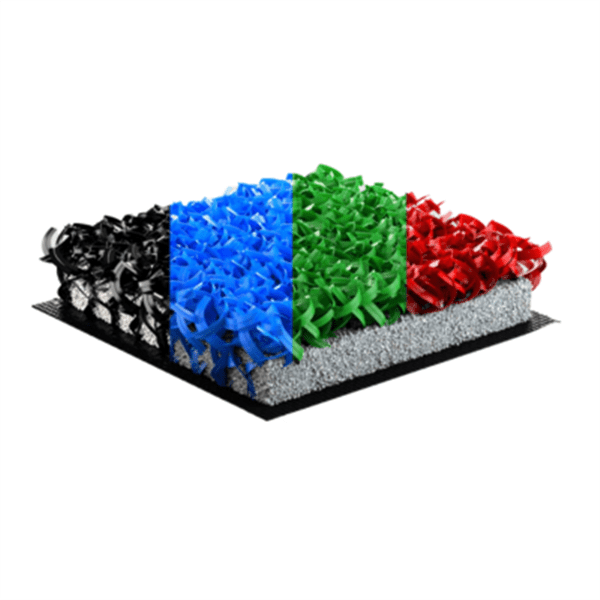 PADEL PRO - designed explicitly for padel courts, this solution comprises specialized 10mm textured polyethylene fibers renowned for their resilience against UV fading and frost. These fibers possess remarkable elastic memory, swiftly springing back to their vertical position after footsteps, ensuring an impeccable ball rebound, natural torsion, and superior foot grip. It is the official choice of the International Padel Federation (FIP) for prestigious international tournaments.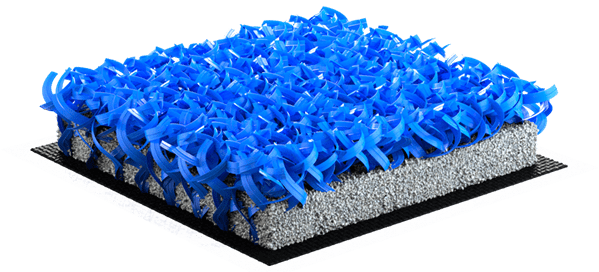 PADEL FIB- this 12-millimeter artificial grass surface is constructed using unique twined, fibrillated fibers that effectively combat the damaging effects of ultraviolet light, guaranteeing long-lasting durability. Its exceptional shape memory feature ensures that the fibers swiftly regain their vertical position after experiencing foot traffic. This not only facilitates a perfect ball bounce but also enables players to pivot naturally and maintain a solid grip.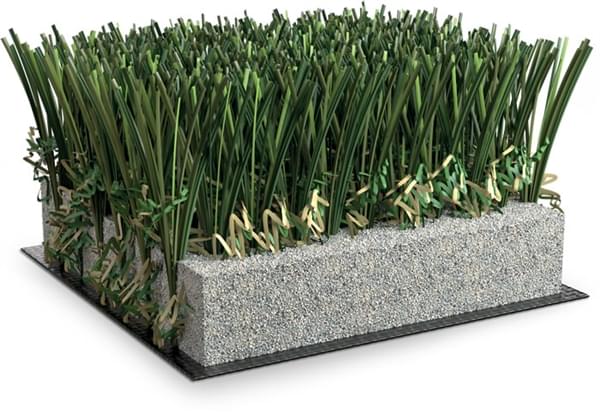 LANDSCAPE - ideal for private gardens, pool areas, public spaces, or corporate venues, our synthetic turf is at the forefront of technological research, delivering a natural look and versatile applications that will amaze you. Discover our DREAMYNatural Look and FINESoft Touch for the grass you have always looked for.
Discover more about all the artificial grass solutions available by Italgreen!
Why choose artificial grass for your turf
Rely on an artificial grass factory can be very advantageous as synthetic grass has a number of features that should not be underestimated, in fact:
Low Maintenance - Unlike natural grass, artificial turf requires minimal upkeep. Say goodbye to constant mowing, watering, and fertilizing. This means significant time and cost savings in the long run
Durability - Synthetic grass solutions are designed to withstand the harshest weather conditions, ensuring they maintain their vibrant appearance year-round
Sustainability - Opting for artificial grass conserves water resources since it doesn't need irrigation. Additionally, it reduces the use of chemical fertilizers and pesticides, promoting a healthier environment
Versatility - Whether you need turf for sports, landscaping, or other applications, artificial grass offers the flexibility to suit various needs. It's suitable for residential, commercial, and sports spaces alike
Natural Appearance - Thanks to advanced manufacturing technologies, today's artificial grass looks remarkably realistic. It's challenging to distinguish it from natural grass, ensuring your space maintains its aesthetic appeal.

Italgreen is the artificial grass factory you need
Italgreen has earned its reputation as a leading artificial grass factory by consistently delivering top-quality turf solutions. With a focus on innovation, durability, and customer satisfaction, Italgreen is the trusted choice for projects of all sizes and purposes.
Whether you're looking to revamp a sports field, create an inviting outdoor space, or explore the possibilities of artificial grass, we have the right expertise and products to bring your vision to life.
Read also: Artificial grass manufacturer

Join the countless satisfied customers who have experienced the benefits of Italgreen's artificial grass solutions!